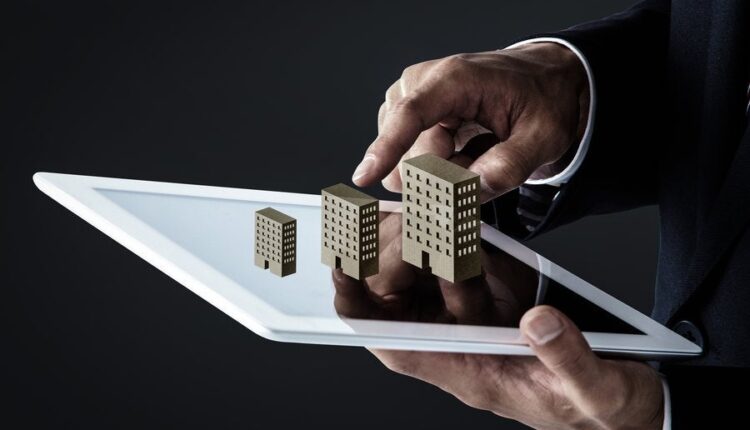 Are Institutional Investors Under-Allocated in Real Estate?
Institutional investors often see real estate as an important part of a balanced portfolio. It offers a little diversification and delivers superior returns over time. While retail and institutional investors often have different motivations, the average investor can learn a lot from the activities of the giants.
A trillion dollar investment
Since 2013, Hodes Weill & Associates has been producing a report examining how institutional investors feel about real estate. This year's Institutional Property Allocation Monitor took place over the summer, which means that feelings about property may reflect two factors: the first is the shock factor of the pandemic and the second is the growing awareness that there may be greater opportunities in property to come. The survey respondents represent $ 12.6 trillion in assets under management worldwide, with around $ 1.3 trillion invested in real estate.
Real estate is still a larger part of the institutional portfolio, but the number of institutional investors invested in real estate decreased from 96% in 2019 to 85% in 2020. This is likely due to a combination of factors, not all of which are COVID-19 related. Before the pandemic hit, there were concerns that real estate's long cycle of profitability was coming to an end. Institutional investors have different needs. Some, like insurance companies or foundations, may look to stability, while annuities and foundations may want higher returns.
The average target allocations were up to 10.6% in 2020 and are expected to be 10.9% in 2021. These real estate investments resulted in an average return of 8.3% in 2019 but may decline in 2020 due to the impact of the pandemic. Still, investors remain under-allocated relative to their targets. However, a growing appetite for real estate coupled with suppressed activity in 2020 could result in pent-up demand being unleashed in 2021.
An interesting trend is that institutions are focusing on more strategies that can generate higher returns. The survey looked at the type of business these institutions favor and found that investors' appetite for higher-yielding strategies has increased. The most popular are value-added investments that require significant renovation to increase returns. However, this year the preference for value-add deals decreased from 91% to 84%, while interest in opportunistic deals, which generally involve higher risk but often generate higher returns, increased from 69% to 72% .
ESG is becoming more of a consideration
We've talked about ESG investing with retail investors on this website, but this has an even bigger impact on institutions that are accountable to a larger pool of individuals. According to the survey, 47% of institutions have implemented ESG policies, a big jump from five years ago when the figure was 33%. However, only 36% of American institutes have implemented these types of guidelines.
While it is unclear to what extent these policies will actually affect investing, ESG and diversity issues are likely to continue to play a bigger role in the decisions these institutions make going forward. The ESG covers not only topics such as climate change, but also topics such as affordable housing. Many institutional investors find that their stakeholders are asking more questions about how they make profits while contributing to social good.
The bottom line of Millionacres
Institutional investors see potential gains in distressed assets. This can lead to more investments in real estate. The survey found that 29% of institutes say they will increase target allocations over the next 12 months, up from 24% a year ago. Retail investors should take comfort that institutional investors are preparing to take big strides in the real estate industry in 2021.