'Better Than Baseball'- $400 Million Worth Alex Rodriguez Breaks Down How Investing in Real Estate Changed His Life Upside Down and Helped Him Build a New Empire
Alex Rodriguez had a remarkable career in Major League Baseball. If not for his controversies, the former New York Yankees star was one of the best ballplayers to entertain the game. And he did it for over two decades.
ADVERTISEMENT
Article continues below this ad
However, when it comes down to the post-retirement career, A-Rod is in a league of his own. But to achieve this success, whether in baseball or business, was not as easy as it seems. From the alleys of Miami to the streets of New York, the Yankees legend has come a long way.
ADVERTISEMENT
Article continues below this ad
Alex Rodriguez didn't want to live in poverty anymore
Back in 2018, when Alex Rodriguez sat with Shark Tank judges Kevin O'Leary and Daymond John, he recalled his childhood days. The former Yankee said he and his did not have even their own roof.
MIAMI, FLORIDA – FEBRUARY 02: Former baseball player Alex Rodriguez looks on before Super Bowl LIV at Hard Rock Stadium on February 02, 2020 in Miami, Florida. (Photo by Ronald Martinez/Getty Images)
But when A-Rod started investing in real estate after grabbing an MLB contract, he started minting money. He even admitted that his real estate has given him more money than his baseball career.
DIVE DEEPER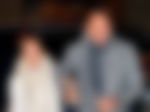 "Every time that my mother said, we have to move because the landlord kept saying. We never owned anything. We were very poor growing up. Mom said we got to move again. Every 18 months, we would have to move because the landlord would raise the rent," Alex Rodriguez recalled.
"I said to myself. Boy! If I can ever trade places with the landlord and own it… The first shot, I got at 22 years old, I bought my first duplex. And thirty thousand apartments later, it has been the greatest business, better than baseball, I have ever been involved with."
ADVERTISEMENT
Article continues below this ad
How much is A-Rod worth?
As of now, Alex Rodriguez's net worth is $400 million. Under the umbrella of his investment company A-Rod Corp, the former Yankee has made several investments. In 2021, he teamed up with business tycoon Marc Lore to buy the NBA franchise, Minnesota Timberwolves.
WATCH THIS STORY: From Jennifer Lopez To Cameron Diaz; Top 5 Big Names Alex 'A-Rod' Rodriguez Dated With
ADVERTISEMENT
Article continues below this ad
Apart from that, he also hosts the Kay-Rod Cast with Michael Kay for ESPN. It has been over six years since A-Rod retired from baseball, but he is building a new empire in his post-retirement career.
Do you think the other athlete should also opt for A-Rod's roadmap to become a successful sportsperson?