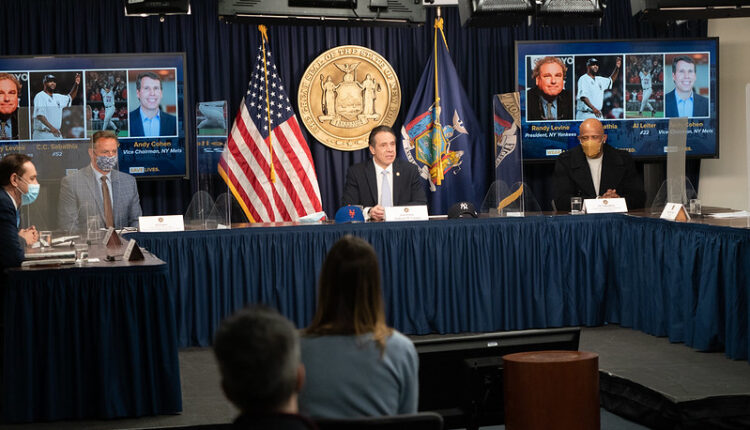 Commercial landlords to help tenants with testing efforts
ALBANIA – Nearly two dozen commercial landlords have joined the government initiative to create COVID-safe office workplaces to help accelerate the reopening of the economy.
The partnership, a move announced by Governor Andrew Cuomo in his state speech earlier this year, provides a way to conduct rapid workplace tests to ensure safety.
Thirteen of Cuomo's 21 New York real estate owners announced Friday that attendees were in the backcountry, including three in the capital area: the Galesi Management Group from Schenectady, the Omni Development Company from Albany and First Columbia from Latham.
They have agreed to provide space for test services to tenants who wish to run regular diagnostic tests on their employees.
The goal is multi-part: preventing the spread of COVID, building workers' confidence to return to the office and, in doing so, promoting economic activity in the area in which they work.
"This new partnership with major commercial real estate companies is the next step in revitalizing our urban cores and commercial offices to support the state and regional economies," Cuomo said in a press release.
The governor is gradually easing COVID restrictions on many aspects of life and business across the state after the COVID surge ends in early 2021.
However, some parts of the state are doing better than others. For example, the capital region's positive test rate dropped 82% from early January to mid-March, while New York City's only fell 36%. And most of the nation is doing better.
If New York City and the rest of New York State were separate states, they would have the second highest and fourth highest rates of new infections in the nation, respectively. New Jersey is highest and Rhode Island is third.
In other COVID news on Friday:
The percentage of New Yorkers who received at least one dose of vaccine reached 24.6%. In and around the capital region, this number is between 20.5% (Fulton County) and 33.4% (Warren County).
The average positive COVID test rate for seven days was 3.3% nationwide, 1.9% in the capital region and 1.6% in the Mohawk Valley. At the county level, the rate was Albany 1.9%, Fulton 3.1%, Montgomery 2.8%, Rensselaer 1.5%, Saratoga 2.4%, Schenectady 1.8% and Schoharie 2.5%.
Around 4,527 people have been hospitalized with COVID across the country, including 99 in the capital region and 62 in the Mohawk Valley.
The nationwide death toll rose 59 to 39,808.
More from the Daily Gazette:
Categories: – The Daily Gazette, Business, News