Dallas Real Estate Entrepreneur Rogers Healy Launched a VC Fund in September. Here's What He's Done With a $5M Raise » Dallas Innovates
Dallas real estate entrepreneur Rogers Healy had launched five companies by March 2022, earning a splashy reputation for having celebrity and star athlete clients like Khloe Kardashian and former Dallas Maverick Lamar Odom. But along with his real estate enterprises, he'd dabbled in the VC world for more than a decade—and he went in full-bore in September by founding Morrison Seger Venture Capital Partners.
Today his Dallas-based VC fund, known as "MoSe," announced it had finalized its preliminary series of investments in Q4 2022, with $5 million raised across multiple industries since its launch.
"As an active VC investor for close to 15 years, it's been nothing short of a thrill for me to be included," Healy said in a statement. "This all started when I was lucky enough to be able to personally invest in Mizzen + Main at the pre-seed stage, and I fell in love with venture opportunities. We look forward to playing integral roles with brands that continue to excite us, all while proving their value."
About that name…
So why isn't the fund called Rogers Healy VC Partners? Turns out Healy is a lifelong fan of Van and Jim Morrison and Bob Seger. So he named his new VC fund after all three. (Healy's also a "massive" Don Henley fan—which is why his baby daughter is named Henley Healy.)
MoSe says it invests in companies in various stages, ranging from pre-seed to later stage, that "deliver real value to their investors." From CPG startups to SaaS companies, MoSe takes what it calls a "generalist approach" by partnering with industry leaders and influencers who aim to impact others in a meaningful way.
An early focus on Tiff's Treats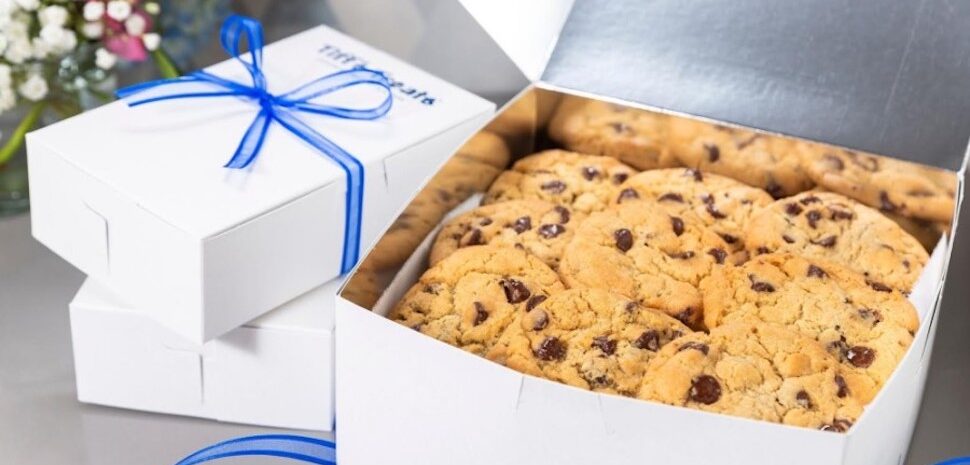 MoSe's first capital raise focused on something sweet: Austin-based cookie Tiff's Treats. Founded in 1999 out of an Austin apartment by Tiffany and Leon Chen, two UT Austin sophomores, the fast-growing, privately held cookie manufacturing and delivery company now operates over 80 locations in five states. A $30 million raise in November 2021 valued the company at the time as a $500 million business, according to the Austin American-Statesman.
Tiff's previous investors have included the kind of bold names Healy aims for in his real estate business—including Dallas Maverick legend Dirk Nowitzki, tennis star Andy Roddick, jewelry designer Kendra Scott, and actress Brooklyn Decker.
Also raising funds for tequila, ice cream, and 'Laundry Sauce'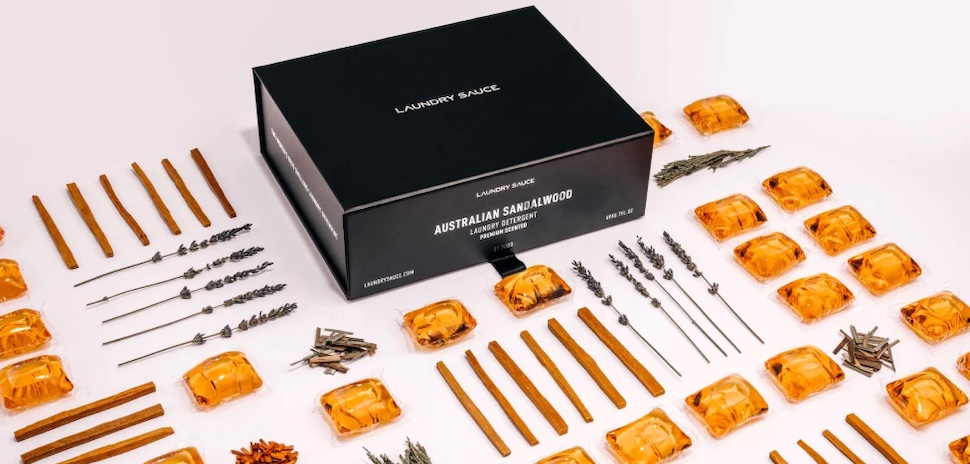 MoSe said it's also raising funds for other brands including Toronto-based Siempre Tequila, which was founded by Monica Sanita and Alex Lacroix "from $9,000 and a credit card" and inspired by Sanita's grandmother's "lifelong agricultural experience and creating agave spirits in Mexico."
Two other brands MoSe is raising funds for are Laundry Sauce (above)—which makes fragrance-scenting pods, dryer sheets, and dryer balls,—and Catch'N Ice Cream, a New York City-based startup that calls itself "the world's largest ice cream-centric digital creator."
Healy had a busy 2022
Healy had a busy 2022. Already owning Rogers Healy and Associates, the largest independent real estate firm in North Texas, in March he launched his fifth company, RHA Land and Lake, targeting "all things rural" in Texas. His goal for that enterprise was to place more people in down-to-earth properties across Texas and "Texahoma" too—with a projected $50 million under contract by last spring.
But all the while, he was combining his real estate focus with an eye toward his September launch of Morrison Seger VC Partners.

Get on the list.
Dallas Innovations, every day.
Sign up to keep your eye on what's new and next in Dallas-Fort Worth, every day.
READ NEXT
The pioneer in real estate social media and branding is launching his fifth company: RHA Land and Lake. Already owning the largest independent real estate firm in North Texas with a long list of celebrity clients, Healy relocates clients worldwide. Now he aims to place more people in down-to-earth rural properties across Texas, and "Texahoma" too—with a projected $50 million under contract by this spring.

In a recent survey, 73% of multifamily residents said they are interested in—or won't rent an apartment without—sustainability and green initiatives being implemented at the property. The two companies are joining forces to help "shift the aspirational to become truly day-to-day operational."

Mark Roberts is taking his expertise in the real estate space to two local organizations. A fellow at the Real Estate Research Institute, Roberts has been jointly hired by Dallas real estate investment and development firm Crow Holdings and the SMU Cox School of Business' Robert and Margaret Folsom Institute for Real Estate as a director of research. "It is a rare opportunity to be able to be a part of two incredible organizations at once," Roberts said in a statement. "I look forward to adding my voice to the conversations going on in both classrooms and boardrooms during this…

Rogers Healy and Associates Real Estate has grown rapidly over the past year, and recently announced the launch of rural realty arm RHA Land and Lakes. Today the firm announced it aims to add 1,000 new realtors to its ranks—and it's planning to pay for them to get licensed through its License Launch program. "Not only do we get the opportunity to invest in their success, but we get to watch them grow and thrive as a real estate agent after," the company's talent coordinator says.

Local developer and consulting firm Innovan Neighborhoods is leading the roundtable's efforts to increase affordable housing in the region while accelerating the revitalization of underserved communities around Dallas. With initial funding from JPMorgan Chase, "flexible capital" could help boost needed projects. "When we put funds and resources behind innovative solutions, we can see neighborhoods and communities set up for long-term success," says Maggie Parker, Innovan's founder and managing partner.