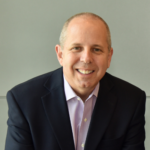 Experts Share Top 10 Predictions on DFW's Commercial Real Estate Market
After a true Black Swan year, predicting what 2021 will bring is not easy. We have all seen disruptions, deep job losses and dramatic changes in the way we do business and work in most sectors. Simple things that we all took for granted, like going to work and school every day, have been turned upside down.
Evan Stone
What follows are our collective views for the year ahead.
We do not claim to have a crystal ball, we merely share a diverse, collective experience of our more than 160 years of experience in commercial real estate. We'll reconsider our point of view as the year progresses – and since communication and sharing of ideas are key to understanding this recreation, feel free to comment if you agree or disagree with us.
Expect interest rates to stay low through 2021. With the U.S. economy shrinking 3.5 percent in 2020, unemployment rising to over 6.5 percent, initial weekly unemployment claims near record highs, and the virus continuing to be difficult to contain, the economy has weakened significantly. We have plenty of room for government stimulus before we see any inflationary trend. We can see interest rate shifts by a handful of basis points, but we don't let the news distract us. The Federal Reserve will keep direction low unless inflation rises steeply, which is not expected in the short term.
This slower economy will weigh heavily on occupancy, rental rates and value but will depend on local market conditions and the specific property sector. Conversely, low long-term interest rates offer stabilized property owners excellent opportunities to obtain cheap financing. In order to take advantage of these opportunities, it must be understood in real time how the markets are recovering and developing.
While working from home is now popular and persists to some extent, there will be a swift retreat to the office, provided vaccination is steadily rolled out, corporate culture restored, real collaboration, staff growth and retention in late 2021 . There will be hybrid work from home. Still, this trend is industry and occupation specific, and many ultimately decide that more personal interaction and teamwork are critical to achieving their business goals.
When office tenants return to work on a large scale, an increase in office space (direct and sublet) can be expected, as the real needs of tenants are reflected in their footprints. some bigger and some smaller. This will temporarily put rents under pressure through increased concessions. Exact knowledge of the market is required in order to understand the effects on underground markets and selected sub-markets.
Top tenants will continue to demand high-quality space and pay a premium for the best office space. This Class A and A + room scores better than lower quality rooms due to its better location and quality of floor configurations, improvements and building systems. The challenge will be an adequate drawing of rents, costs and leasing. Depending on the market, location and the actual characteristics of the building, older buildings have problems with newer products. The key is to be able to monitor these specific factors and identify opportunities that arise.
Industry will continue to be very strong as a sector. Investor interest in data centers will increase.
Apartment occupancy, rents and leases will remain strong in key markets even as asset income may be challenged. Some disruptions can occur in 2021 when the eviction moratoriums in urban and suburban areas eventually expire and disrupt the usual model of living, working, shopping and game planning.
The lodging sector will continue to struggle with demand, room and other income under pressure through 2022. While working from home, remote meeting tools like Teams, Zoom, etc. have been set up. This will weigh on business travel through 2022 and make travel less popular. We expect business travel to gradually recover in the medium term, but will lag behind the macroeconomic recovery. Likewise, the group / meeting business follows the business travel pattern. Tourist / leisure travelers return first when the barriers are open, but this group does not drive with the occupancy or with the room rates.
Don't expect widespread reuse of offices or hotels in residential areas. In some cases, while this conversion is a good option, it is physically and financially complicated and depends on the assets.
The "greening" of American companies will continue to be an important issue. When large office users return to work by late 2021 and 2022, tenants' expectations for energy efficiency measures and HVAC improvements will rise. The $ 900 billion COVID-19 aid package, including extending the investment tax credit (ITC) for solar projects by two years and the production tax credit (PTC) for wind projects and certain other technologies by one year, marks the start of more government policies Initiatives that offer real estate owners incentives to further reduce energy consumption and costs.
Evan Stone is a managing partner at Goodwin Advisors. Art Buser, Robin Sofio, Chris Johnson, and Walt Bialas also contributed to this post.