Flying into future from the ground: Drone services offer photography flights | For Subscribers Only
In the wildly popular summer movie "Top Gun: Maverick," Rear Adm. Chester Cain, played by Ed Harris, tells Navy pilot Pete Mitchell, played by Tom Cruise, the time for live pilots is at an end.
The future, the admiral says, will belong to unmanned aircraft: drones.
Men and women who fly drones are called pilots the same as those who fly standard aircraft. They just pilot with their feet planted firmly on the ground.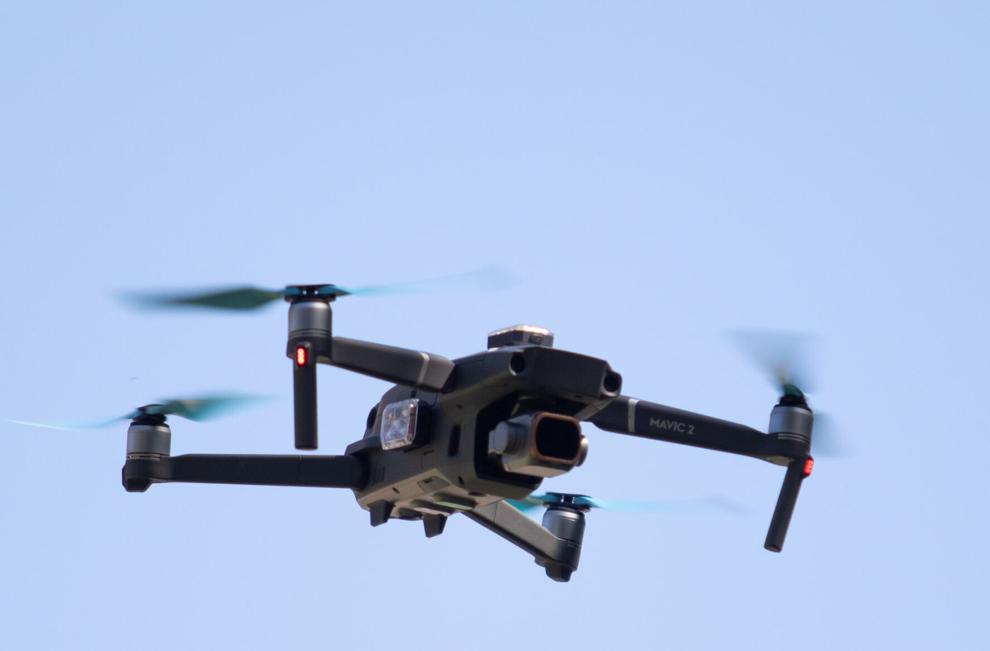 John Novak's drone flies above DeLeon Plaza.

DuyVu | [email protected]
John Novak, 37, of Mission Valley, has earned his remote pilot's license from the Federal Aviation Administration, making him a certified drone pilot. He owns a drone photography business and is a pilot for hire.
Novak went to aviation school several years ago in hopes of becoming an airline pilot, he said, but that didn't work out, sending him, instead, into the future of flight — where he's been on the ground flying commercially for 18 months.
The FAA last reported 326,552 registered commercial drones and 297,768 remote certified pilots.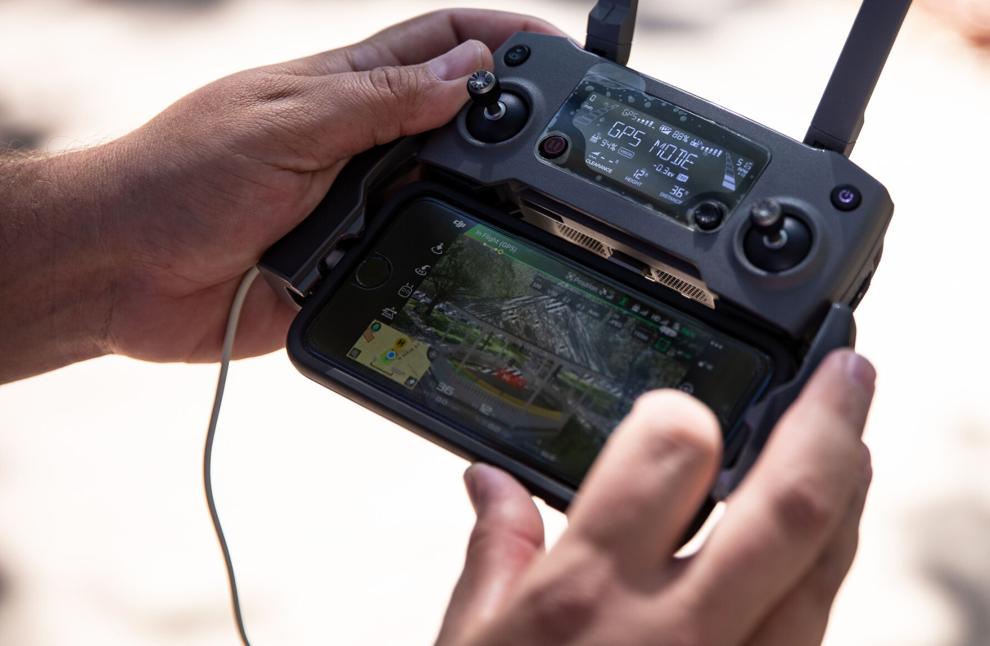 John Novak uses his remote to control his drone in front of DeLeon Plaza.

DuyVu | [email protected]
Novak, originally from Sweeny, lives on Lower Mission Valley Road and owns Mission Valley Drone Services. He is a high-tech photographer with a small fleet of drones.
On the side, he said, he operates a forklift for Caterpillar — that's his evening job to cover the cost of insurance.
His largest drone is a quadcopter, a DJI Mavic 2 Pro that shoots in 4K video. It can travel at up to 45 mph. He bought it two years ago for $1,300. The accessories cost him another $1,200, he said.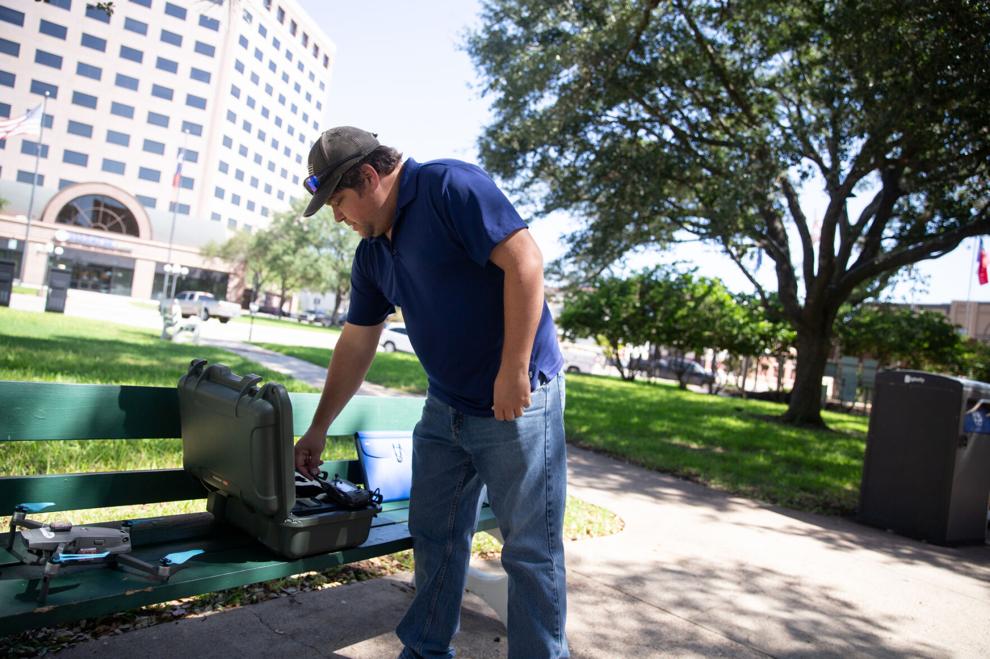 John Novak, drone operator at Mission Valley Drone Services, gets out his drone.

DuyVu | [email protected]
His fleet is insured for $1 million to $2 million, he said, because he sometimes films properties and homes worth more than that. If any damage were to occur, he's covered.
The drones and accessories have paid for themselves several times over, he said.
He mainly shoots for real estate companies, such as Jacob's Realty, REMAX and Exp Realty. He captures photos of both properties and homes for sale.
He also photographs weddings and other family events. He said drone photography is a nice supplement to traditional event photography.
He can also perform orthographic mapping for landowners.
"Orthographic mapping is just taking thousands of photos of a piece of property that produces the same results as surveying," Novak said. "However, I am not a licensed surveyor, but people can use the data to get a detailed view of their property."
John Novak, drone operator at Mission Valley Drone Services, shows his DJI Mavic 2 drone.

DuyVu | [email protected]
Novak is married and has five children, ages 9, 8, 7, 5 and 4. The oldest two, he said, like to get out and fly with him. No certification is required for recreational flying.
There are hard and fast rules, however, for commercial and recreational drone pilots, Novak said. First and foremost, pilots are not allowed to fly over groups of people gathered outside — referred to as open-air assemblies — or over occupied vehicles.
A pilot must inform anyone in the vicinity of his plan to fly. People caught unaware by a drone may react strongly, he said. Someone shot at his drone once when he was flying over a hunting area. The hunter, he said, was caught off guard and took a pot shot at his drone.
Some people suspect drones are spying equipment, as well, Novak said, and will become suspicious of him and even upset. He frequently must explain his purpose.
He also said certain domesticated farm animals will panic at the sound of a drone, especially horses and turkeys. He is careful to learn which animals might be in an area he is over.
Despite all the considerations and rules, Novak clearly enjoys piloting.
"I like being out in nature. I like seeing everything from the view of the drone. It's a nice view," Novak said.
Tamara covers the public safety beat for the Advocate. You can be reached at 361-580-6597 or [email protected]