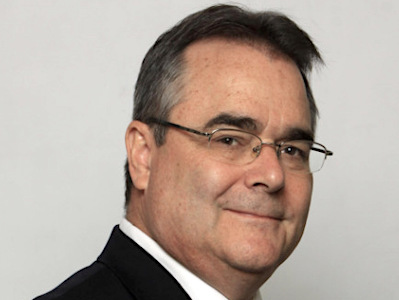 How industrial space saved the commercial real estate market in 2020 | RENX
We talked about like that last month Office space market has fallen, but the outlook remains positive. With the news of vaccines ready to ship, staff are likely even closer to going back to the office.
However, the office space market suffered, and a hero in COVID for commercial real estate has been the industrial market, particularly warehouse space.
With retail locations temporarily closing, it's no surprise consumers quickly switched their dollars to e-commerce. Shocking is how quickly and how much they spent online. The growth in e-commerce came despite a record decline in total retail sales.
When COVID was in full swing, retail sales plummeted $ 33.9 billion in April 2020 a decrease of 26.4 percent compared to April of the previous year. However, e-commerce sales rose 123.59 percent year over year in April.
E-commerce drives industrial profits
All of these ecommerce sales required resources to be available to manage and store inventory. This is where the industrial market entered.
"The Canadian industrial market has not missed a beat. In fact, it has unprecedented momentum and is truly the rock star of the commercial real estate world right now, "said the CBRE Canada Vice Chairman Paul Morassutti.
"Investors, tenants and developers recognize that the requirements for e-commerce and logistics remain and that they are entering into major future-oriented industrial commitments."
Retail center owners are also evaluating the future of retail.
"Owners are now looking at retail centers and saying, 'I can convert some of them into warehouses and rent them out to industrial tenants," said CBRE vice president Matt Brown.
"Given the size of the commercial leases and the value of the buildings themselves, industrial development could, in certain cases, soon be seen as an alternative to preconceived maximum and best uses."
One example is the expansion of Amazon's fulfillment centers and delivery stations in Ontario.
The Canadian growth of Amazon
Amazon Canada has confirmed the construction of two new fulfillment centers in Hamilton and Ajax, as well as five new delivery stations in Kitchener, Stoney Creek, Vaughan, Etobicoke and Scarborough.
These expansions bring Amazon Canada to 10 fulfillment centers in Ontario and 16 in Canada.
"We are excited to continue expanding our Ontario operations with our newest fulfillment centers in Hamilton and Ajax," he said Sumegha Kumar, Director, Canadian Customer Fulfillment Operations, Amazon Canada.
"We have had great success with the talented people in Ontario and we look forward to adding another 2,500 full-time positions."
When jobs return and people go back to work, overall retail sales should improve. What remains to be seen is whether the e-commerce trend will become the new normal or whether in-store sales will return to pre-COVID numbers.
Ecommerce is likely to slow down slightly but remain high as consumers appreciate the convenience and ease of shopping online.
The industrial real estate market is certainly an important market to keep track of the next steps.