Kaukauna restaurant serves more than 100 free meals for Thanksgiving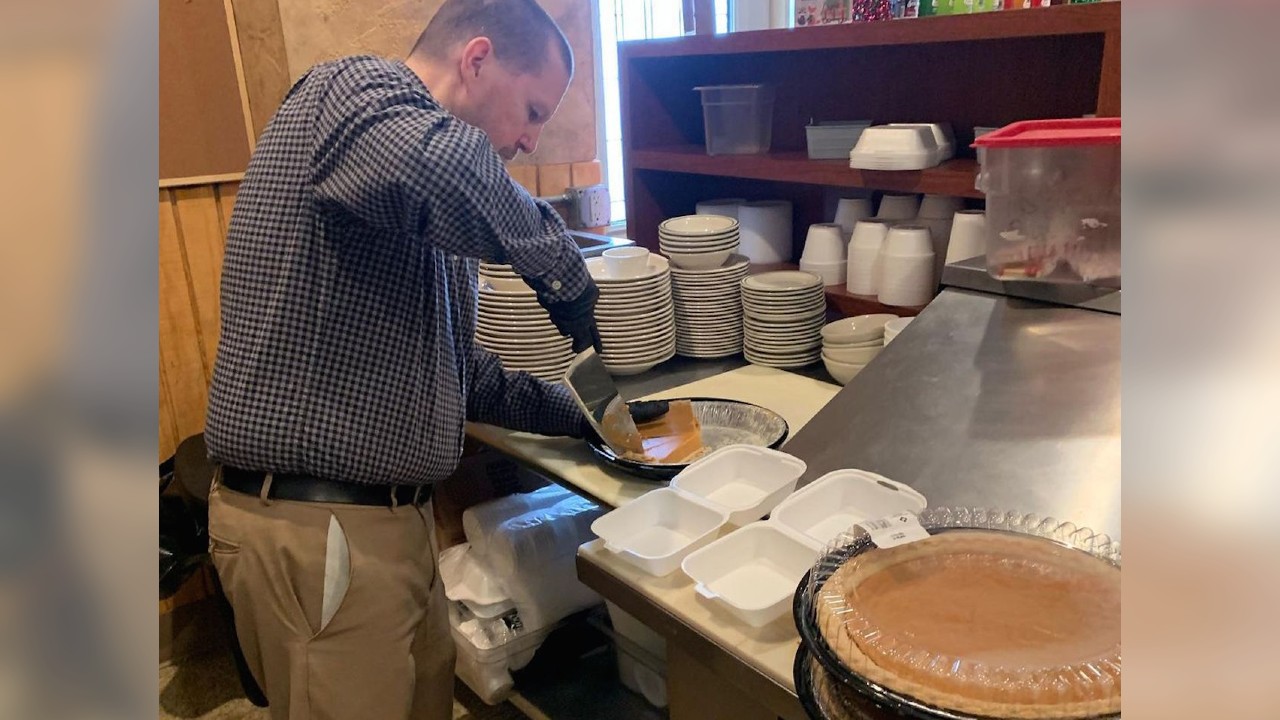 Courtesy @MayorTonyPenterman on Instagram

KAUKAUNA – It was a special Thanksgiving for well over 100 people who had a free meal at a restaurant in downtown Kaukauna.
Maria Aguirre of La Patrona Family Restaurant said they served about 120 free meals, either take away, from 10 a.m. to 2 p.m. on Thanksgiving day.
Sponsored post
The restaurant, located on W. Wisconsin Ave. Uptown 215, also raised approximately $ 260 in donations for its Adopt a Family program.
The Mayor of Kaukauna, Tony Penterman, was one of the helpers and posted on Instagram that he was responsible for cutting the pumpkin pie.
To donate to the Adopt a Family program, contact La Patrona through their Facebook page HERE.
Stepping in to meet family needs during Thanksgiving was the pop-up meal kitchen in the Kaukauna Public Library.
On Wednesday, the Busha team donated 50 cakes to the pantry with ReMax. And Trim Hunger donated dozens of hams for families to take to their Thanksgiving dinner.
.
Post navigation