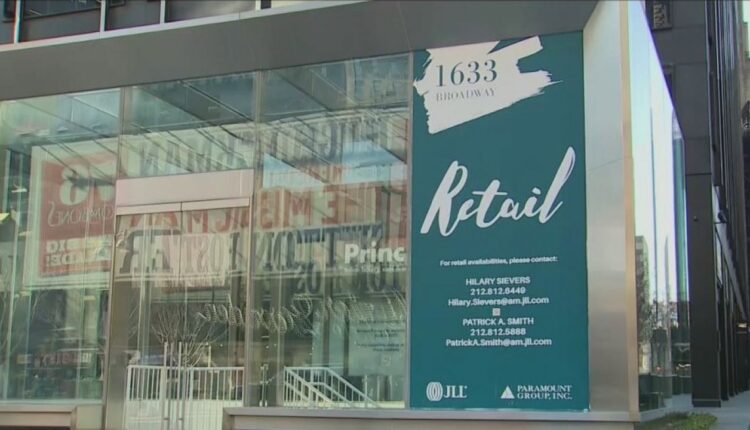 NY commercial real estate market battered by COVID-19
NYC commercial real estate
Between empty storefronts, office buildings and businesses hanging by a thread, New York's commercial real estate market has been hit by the COVID-19 pandemic.
NEW YORK – – Since the beginning of the COVID-19 pandemic, many office buildings in New York City have stood empty as businesses have been forced to adapt to stay afloat.
But the city's real estate market is also struggling to stay afloat as the pandemic drags on.
"You have tenants who, depending on whether they're in an office, a retail store, or a dormitory, either don't renew, don't pay, and can't do anything to stop this blood loss," said Chris Varjan, a commercial real Real estate agent.
Homeowners have yet to pay their loans and, according to Forbes, the interest rate on commercial mortgage-backed securities loans that go to the "special service," the most heavily burdened type of loan, rose more than 7% in one year.
NYC rental market
Manhattan and Brooklyn landlords are great incentives for people entering into new leases.
"In general, it brings more liquidity and more capital to the market. It has a potential downside, as we saw in 2008 when the securitized mortgage market crashed and dragged on the economy," said Rick McGahey, an economist.
According to McGahey, the top-to-bottom impact of the stagnant commercial real estate market on the New York economy is inevitable
"Especially minority workers in NYC. Lots of people work in restaurants, building services, cleaning, security, and these people are hardest hit by the pandemic," said McGahey.
However, many believe that there is some light at the end of the tunnel. As more New Yorkers get vaccinated, more companies will consider moving back to office buildings.