Offrs: Can The Hottest Marketing Trends Combined Stir Up Smart Leads?
The central theses
Offrs uses predictive analytics to identify likely sellers and markets and convert some into qualified leads.
Dropping buzzwords is a time-honored marketing tradition.
Offrs, a real estate marketing system for real estate agents, appeals to potential customers on four of the hottest in its pitch: "Machine Learning", "Predictive Analytics", "Artificial Intelligence" and "Bleeding Edge" (this is the new "Cutting") – Edge ").
Since all of these catchphrases are a bit vague, it's hard to say if Offrs really embodies each of them.
But what we can say is that Offrs is streamlining marketing for agents. It processes data to identify potential leads, targets it with campaigns, and connects handraisers with agents. According to co-founder Rich Swier, around 4,000 agents currently have access to the platform.
Other platforms that combine data analysis with marketing are SmartZip, ReboGateway and First.
We can break down how Offrs works in four steps.
Step 1
First, Offr runs treasure troves of public and private data through algorithms designed to predict outcomes – in this case, selling a home in the near future. This is called "predictive analytics".
The data can include how long people have lived in their homes, recent life events (e.g., divorce, family death), medical debt, real estate values, and equity.
"Machine learning", a predictive analysis technique, supports the algorithms from Offrs.
The term refers to a self-updating statistical model that can automatically detect connections between variables and results and then incorporate those connections into predictive algorithms to improve their accuracy.
step 2
Next, Offrs floods these prospects with Google and Facebook ads, phone calls, and emails to pique their interest.
step 3
The third step, which Offrs says differs from some of its competitors, is to verify that anyone who "raises their hands" in response to Offrs marketing actually wants to make a transaction at some point.
The startup asks questions to qualify potential leads as legitimate, either through phone calls or email surveys. It then prompts agents to call those who submit the grade.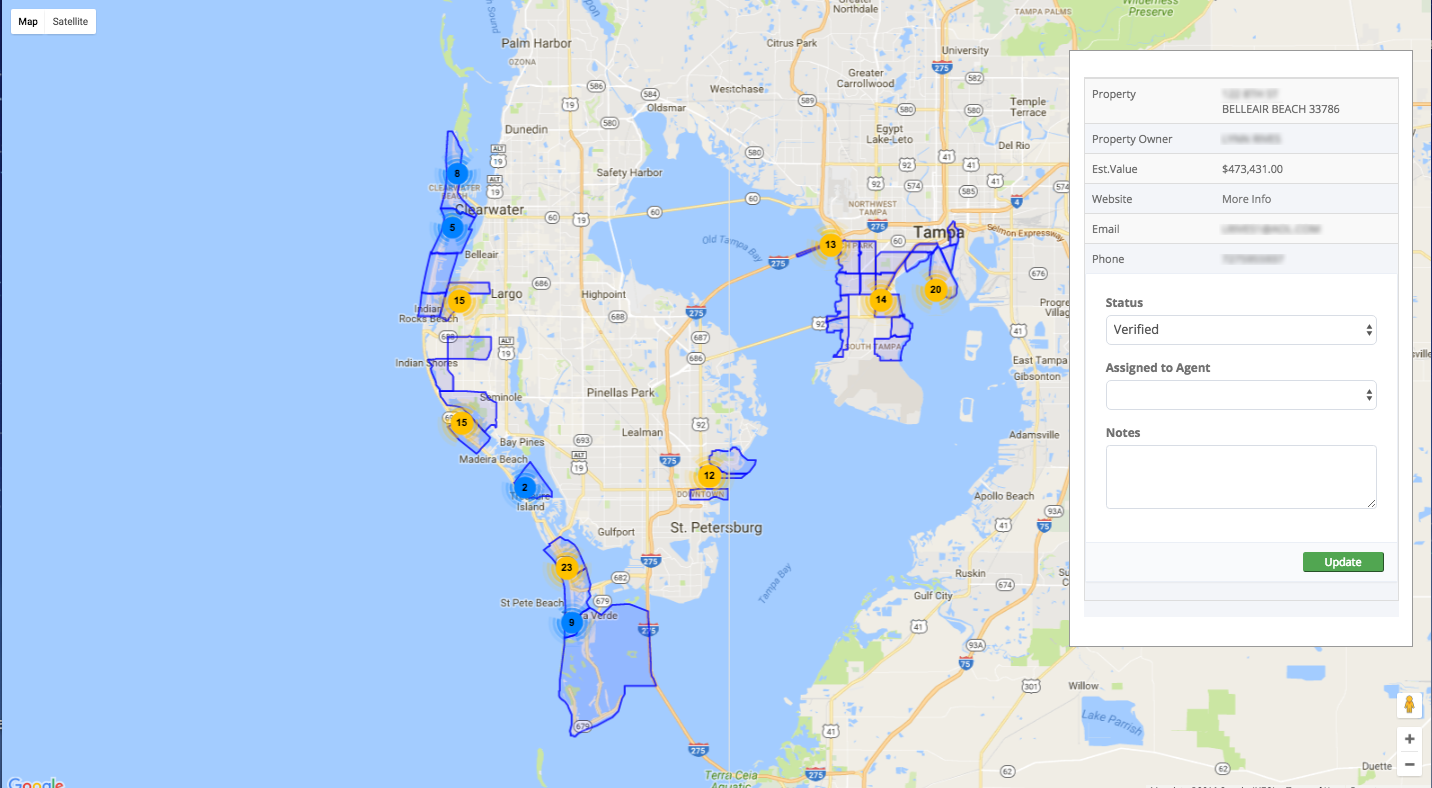 Step 4
The fourth and final step is to convert the lead into a customer, and that customer is in the hands of the agent as well as Offrs.
The agent may be able to sign a lead shortly after being contacted.
However, if they find the lead isn't prime time ready, they can use Offrs to target the lead with an automated marketing campaign to turn the lead into a customer.
Agents, brokers, or teams must pay $ 200 to $ 500 a month for exclusive rights to open up leads in an "area". Each area typically has 300 to 500 properties that Offrs believes are worth targeting.
Customers also have to pay $ 300 for Offrs to filter for the legitimate leads and pass them on.
Customers can use Offrs to send email, text messages, and voicemail to these leads at no additional cost. The system allows users to set reminders to call leads and see how likely Offrs thinks they will pull the trigger.
If customers want to serve even more Offrs leads, they can provide funds that target already qualified prospects through other channels, including direct mail and online marketing.
In early December, Offrs will pack all of these moving parts in the form of an artificially intelligent assistant called the RAIA. Users can click buttons with the eye-friendly digital helper or use voice commands in interactive videos to view and respond to leads and launch marketing campaigns, among other things.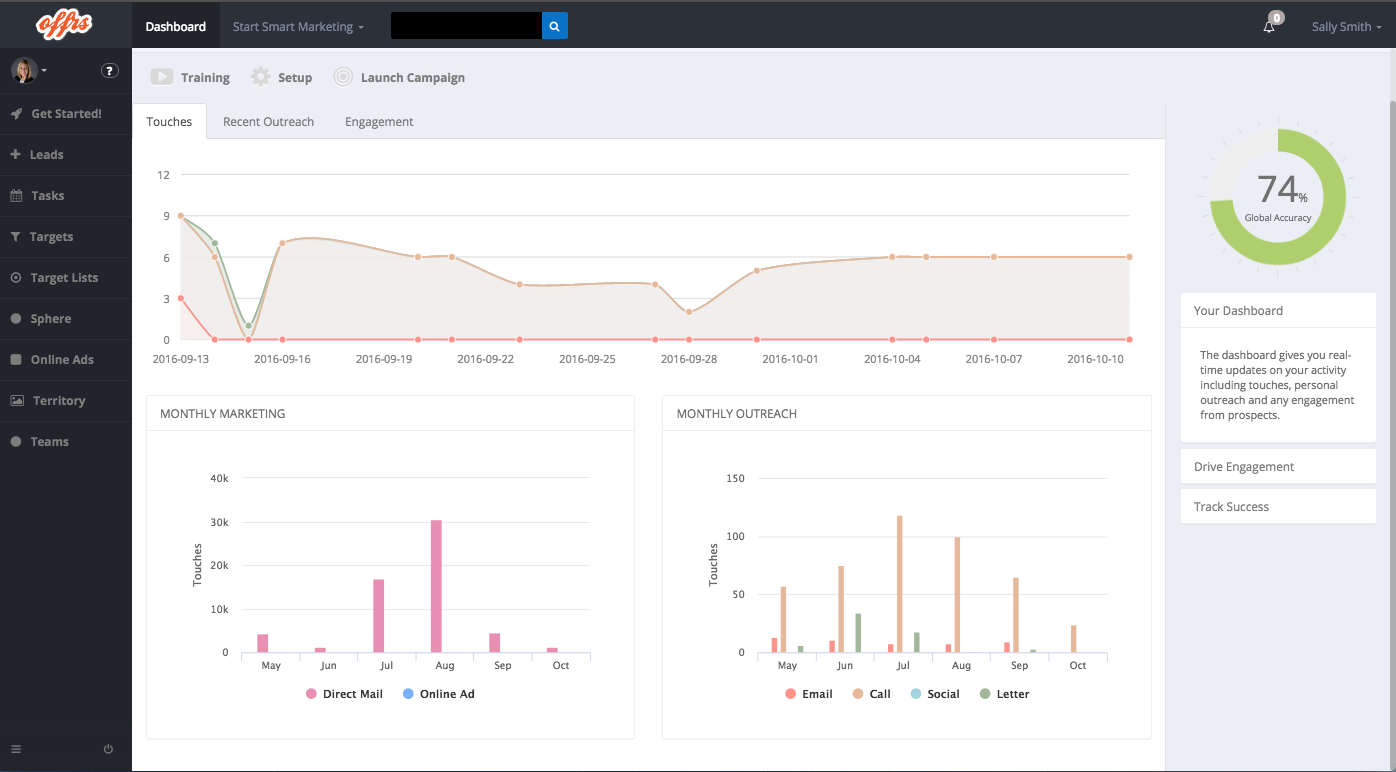 Swier admits that – as RAIA appears on the Offrs website – it can appear "gimmick". On the website, it is primarily aimed at "selling" the concept of marketing automation and our products, "said Swier.
However, he emphasizes that the RAIA, which will work for customers, "is very powerful and does more work than you can imagine".
So is Offrs "bleeding edge"? We are based on your judgment.
Email to Teke Wiggin