Out and About: 'tis the season of palm trees and proper initials after your name | Real Estate
Sleigh bells ring, do you hear? I don't see any glittering snow on the road. Snowflakes, I should be in the fast lane instead of staying on the right, except to overtake. Better still, I could head west to Palm Springs and see nowhere glittering with snow.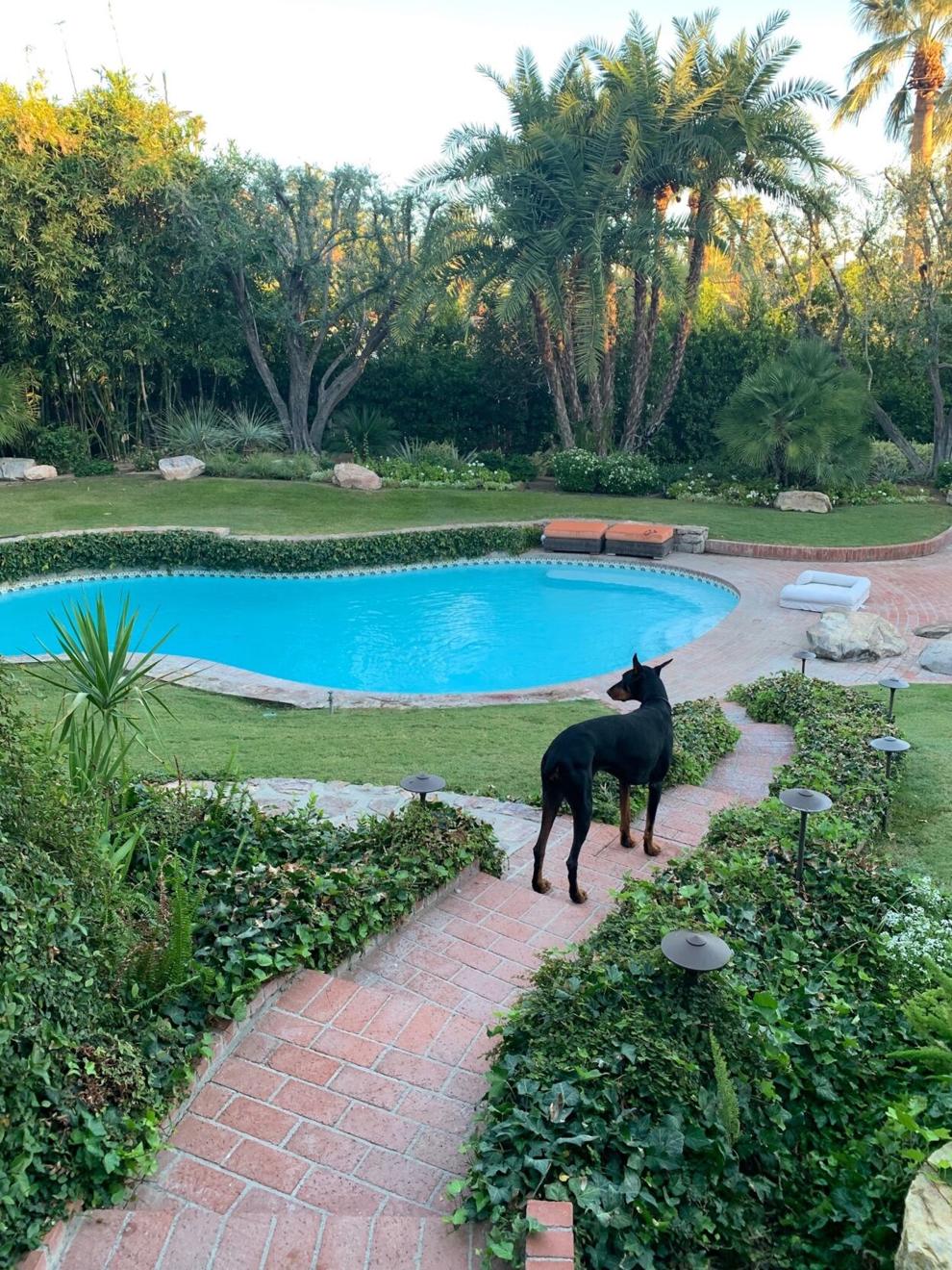 Winter in Palm Springs.
When I was there for a visit last month Terry Johnson (a retired Santa Fe resident, a top seller at Gallery 10 during his SFe time, and a super talented home renovator / interior designer wherever he ends up) I was surprised to see how many of my friends are in the Palm Springs area moved. Oh, Sugar Plums, I can see you now, poised on the edge of your seats, waiting for a few examples.
Okay, Terry to start with. Then we have Joe Hoffmann and John Daywho moved there around 20 years ago and are continuing their long career as real estate salespeople. (Her last office in Santa Fe was the former Homefield Realty with Craig Huitfeldt). Next, Charles Pearson, one of SFe's leading landscape architects, and his partner, Thomas Starkey. You moved to Palm Springs 17 years ago to reinvent yourself. What they did. They opened the store Hedge, a "must-stop design destination full of furniture and works of art from the last century that are suitable for any living space". (Extract from Palm Springs Life.).
We cannot overlook chestnuts Forest of Moses (1934-2021) who moved to Santa Fe in 1969. Forrest was already a well-known landscape painter and was enthusiastic about the southwestern landscape. But unfortunately, his allergies in City Different made the best of him, so he moved to Palm Springs full time in 2010.
Santa Fe enthusiasts, Brent McGee and Steve Oakey, loved Santa Fe, but to their surprise and luck, they inherited a condo in the Palm Springs area last year. They get restless (a typical 7 year old itchy story) and bring their SFe home to market. Boom, it sold in 2 days – a typical Santa Fe real estate story, 2021. Now, poinsettias, celebrate this holiday season by the pool under the palm trees.
Lisa and her huge collection at The Vid.
Back at the ranch, Nutcracker, I celebrate the holidays on my couch in front of the fireplace and watch a treasure trove of old films that I borrowed from our steadfast people Video library save on my new DVD player. Sorry, is that an oxymoron? Finally, puddings, a new DVD player is one such movie experience of the last century. Nonetheless, I recently bought it to enjoy the huge library of the second oldest surviving video library in America. Candy canes, I'm grateful Lisa Harris and Casey St. Charnez, Owners of The Vid, for keeping this gem alive for the past 40 years.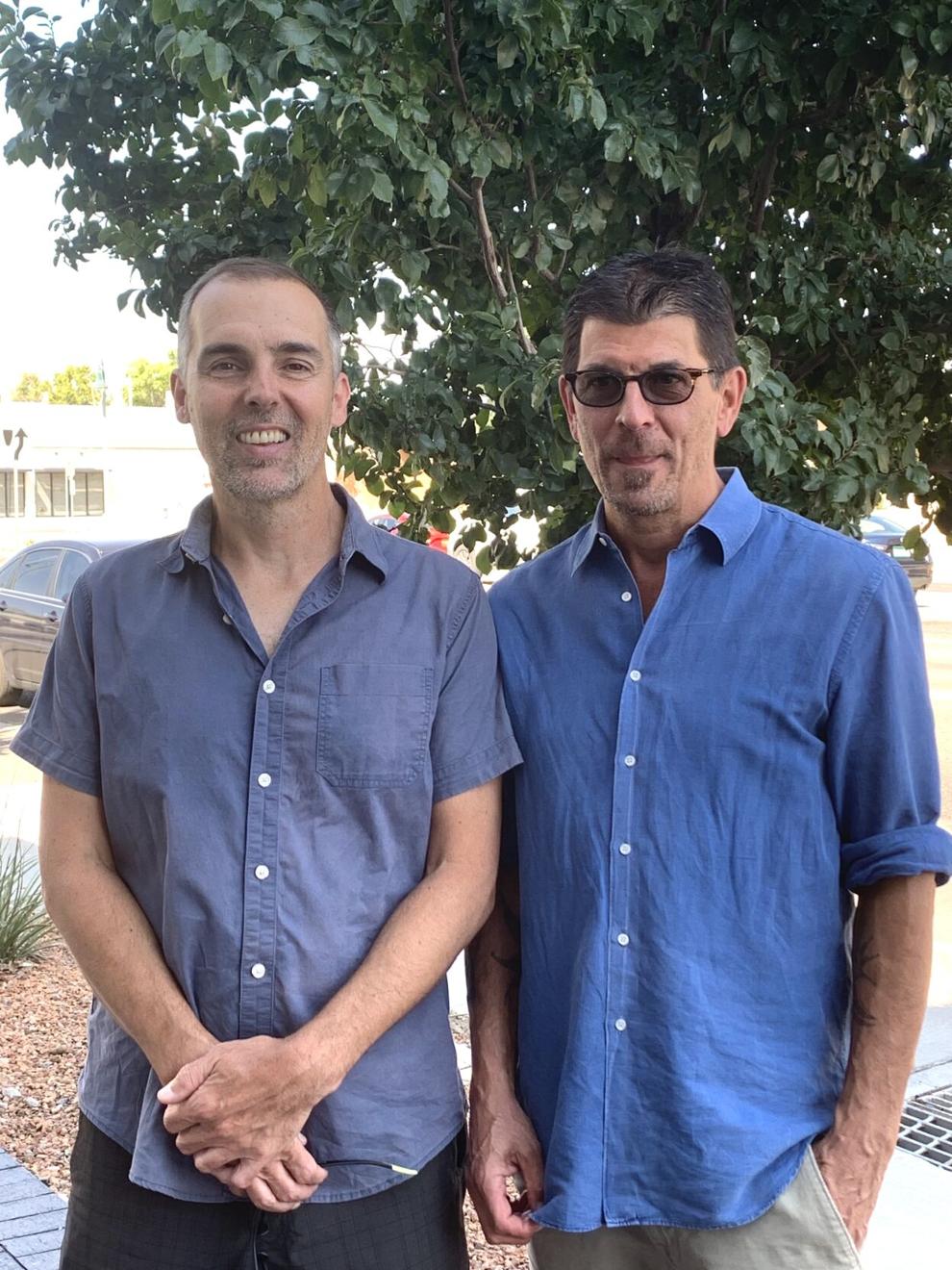 Rob Thalmann (L) and his partner Chris Lucas (R) after a delicious Sunday brunch at The Grove in Albuquerque.
While I'm in movie heaven, my friend and real estate professional who works seven days a week Chris Lucas (Owner / Broker Chris Lucas Real Estate in Albuquerque) ended his very successful year. Hmmm, my wildly prosperous year, what a perfect title for a broker's autobiography in 2021. According to Chris' client, this thing is correct seven days a week. Ginger Cookies, in addition to listing and viewing properties every day of the week, Chris takes the time (while sleeping?) It's filled with history, maps, photos, and fascinating facts about the Albuquerque area and parts as far as Las Vegas ( NM). Pumpkins, I suggest you visit his website chrislucasabq.com and subscribe to his newsletter. Why? Because I'm pretty sure he'll be adding interesting stories, photos, maps, etc. from Santa Fe in the near future. Why? Because in a month or two he'll have his appointment as a Santa Fe Specialist.
The Santa Fe specialist designation (SFeS) is a unique, world-class Santa Fe-centered program accredited by the Santa Fe Association of Realtors. Designation requires more than 30 credit hours with courses in: Santa Fe History, Culture and Arts; Architecture and governance; Water and mineral rights; Title, Land Use, and Commercial Real Estate; Living and green building; and water saving, energy efficiency and solar. Ashley Margetson (Sotheby's), one of more than 38 assignees since the program launched in 2019 and an associate broker since 1988, says the program has paid off. Today she is Ashley Margetson, REALTOR, GRI, CRS, CNE and now SFeS. That's right, Silver Bells. Our future representative is Chris Lucas, REALTOR, GREEN, CNE, SRES and soon also SFeS. Angel, you gotta look up those initials
Time to say goodbye So long, sweet peas. As Santa Claus always said to me: "Merry Christmas to everyone and a good night to everyone."