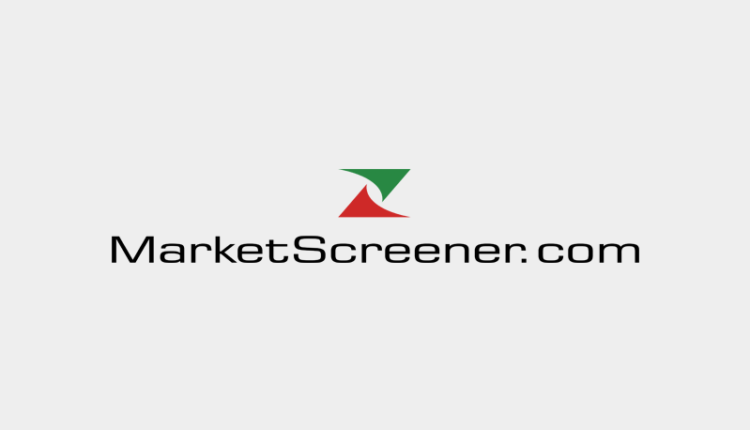 Parkway Life Real Estate Investment Trust : Investor Presentation Slides
INVESTOR PRESENTATION
4th quarter 2020 results
(January 25, 2021)
Disclaimer of liability
This document is for informational purposes only and does not constitute an invitation or offer to acquire, buy or subscribe for shares in the Parkway Life Real Estate Investment Trust ("Parkway Life REIT" and the shares in the Parkway Life REIT, the "Shares").
The value of the units and the income derived therefrom can go down as well as up. The Shares do not constitute any obligation, contribution or guarantee by Parkway Trust Management Limited as the manager of Parkway Life REIT (the "Manager") or any of its affiliates. An investment in Shares is subject to investment risks, including the possible loss of the amount of capital invested.
Investors have no right to request the manager to redeem their shares while the shares are listed. It is intended that Parkway Life REIT shareholders will only be able to trade their shares through trading on Singapore Exchange Securities Trading Limited (the "SGX-ST"). The listing of the Shares in SGX-ST does not guarantee a liquid market for the Shares.
The past performance of the Parkway Life REIT or the Manager is not necessarily indicative of the future performance of the Parkway Life REIT or the Manager.
This document may contain forward-looking statements that involve assumptions, risks and uncertainties. Actual future performance, results and results could differ materially from these forward-looking statements due to a number of risks, uncertainties and assumptions. Representative examples of these factors are (without limitation) general industry and economic conditions, interest rate trends, cost of capital and availability of capital, competition, shifts in expected rental income, changes in operating costs, real estate costs, government and public policy changes, and the continued availability of funds in amounts and on the terms necessary to support Parkway Life REIT's future business. Investors are cautioned not to place undue reliance on these forward-looking statements, which are based on the manager's current view of future events.
2
agenda

1.

Parkway Life REIT Overview

2.

4Q 2020 Important highlights

3.

Our properties

4th

Growth strategy & core markets

5.

Capital and financial management

6. Attachments

3

1. Overview of Parkway Life REIT

4th
PLife REIT portfolio
One of the largest publicly traded healthcare REITs in Asia with an expanded portfolio of S $ 2.02 billion1
Core strengths:
Defensive long-term lease

Structure with

Downward protection

Stable source of income

supported by

regular rent revision

Diversified portfolio

of high quality and

Income growth

characteristics

Well positioned

in the fast growing healthcare sector in Asia Pacific
Weighted

characteristics

disadvantage

Average lease

(From Gross

protection2

Portfolio size

until the expiry

Revenue)3

S $ 2.02

(From Gross

Singapore:

(From Gross

Revenue)3

Revenue)3

billion1

5.74

57.4%

With:

Japan:

95%

Years

42.5%
Note:
Based on the last evaluated values ​​(excluded)

Usage rights)

Based on existing rental agreements and subject to applicable laws

Based on gross sales as of December 31, 2020, including real estate in Malaysia at 0.1%
5
2. Important highlights of the 4th quarter of 2020
6th
The most important highlights of the 4th quarter and all of 2020
Steady DPU growth since going public

DPU for 4Q 2020 up 6.7% (4Q

YOY) up to 3.57 cents

Full year DPU growth of 4.5%

YOY up to 13.79 cents

Strong growth of 118.2% since going public

Strengthening the Japan portfolio

Completion of the acquisition of a nursing home on December 18, 2020

Real estate acquired at JPY 1.65 billion / S $ 21.2 million

1

with a net return of 6.4%

The purchase price was about 4.6% below the valuation

Valuation gain in properties

Valuation gain of $ 7.4 million (0.4%) of the total portfolio as of December 31, 2020
Note:
1. At an exchange rate of S $ 1.00 = JPY 78.00 per announcement published on December 10, 2020
7th
Important highlights for the 4th quarter and full year 2020 (continued)
No

Long-term refinancing needs until 2022

Place

6-year committed loan facilities with two loans maturing in June 2021

Extension of the term of the remaining credit facility due in 2021

Debt maturity profile extended to 2027 (after refinancing)

Strong capital structure

1

Interest coverage ratio of 18.1 times

The transmission remains optimal at 38.5%

Around 87% of the interest rate risk is hedged

All-in

Borrowing costs of approx. 0.53%
Note:
1. As of December 31, 2020
This is an excerpt from the original content. To read further, access the original document here.
Disclaimer of liability
Parkway Life REIT published this content on January 25, 2021 and is solely responsible for the information contained therein. Distributed by the public, unedited and unchanged, on January 25, 2021 12:05:09 UTC