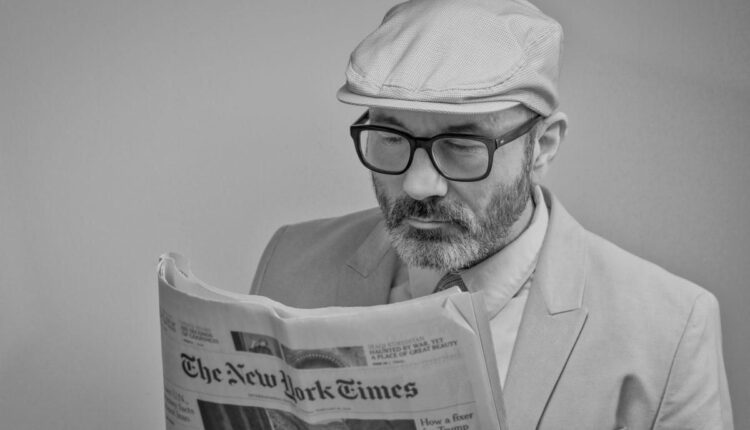 Real Estate Listing Marketing: Then And Now
Photo by Mali Maeder from Pexels
In the 1980s, real estate agents had to advertise property in the newspaper to be competitive. With no internet, almost no exclusive offers, and no co-broking, the only way to attract customers (other than through your sphere of influence) was to entice them with newspaper ads. For us in New York, that meant running as many New York Times classifieds as we could afford (I remember feeling delighted when my advertising budget increased to 3 classifieds a week when I was 29!) And compete for the coveted spots in our monthly ad in the New York Times Magazine. That was it. The "classified ads" section of the Sunday Times was a dozen pages at the time, with all of the major companies drawing two or three full columns a week. It was easy. It was straight. It worked, at least in part, because real estate agents had the keys to the kingdom of offers available. Buyers couldn't get in without them.
The Internet: same, same, but different
All of that changed with the advent of the internet. Today's marketing listing system has changed completely, but has remained strikingly similar. While there is a lot more extraneous noise around the base process, agents still need to view entries (now online instead of in print) and hope that potential customers will contact them. Of course, the rise of exclusive and restricted listings has brought other changes with it. Now agents are marketing to other agents as intensively as they are to potential customers. Again, this has become an online process: we create e-brochures that we send through agent-to-agent and company-to-company email channels to highlight our properties, and our competitors do so across the country. The big aggregators like Zillow and Realtor.com saw a great opportunity here to break into this billion dollar market and create huge, heavily marketed websites that, in one form or another, sell the agents the leads they used to get us directly. So the background noise …
Social media advertising
Increasingly, agents are also relying on social media to promote themselves, their offers, and their recent sales. Facebook for the older generation and Instagram for the younger generation can give a curated audience tremendous reach for a well-crafted message. Best of all, these promotions are free unless you opt for targeted ads.
How to Sell Sellers
Print advertising no longer sells real estate in most markets. As a result, most companies across the country have slashed print marketing. The design and implementation are expensive and time consuming and now serve more than anything as a palliative for brand manufacturers and sellers. Sellers love to see their properties in print (I was a seller so I know it's true), even if they understand somewhere deep down that this beautiful print ad is likely to remain irrelevant as a sales spur. As we say at my company, print ads don't sell real estate, but they sell sellers. That's why we continue to put one or two in a widespread location every month to make them as engaging as possible.
The rise of agent branding
At the same time, the two terms corporate and individual agent branding have changed the marketing landscape. Nowadays anyone can find offers online, but most people don't have the experience or understanding to interpret them or follow a sale to the end. Agents must therefore sell their knowledge and experience as trusted advisors. Branding, a concept that did not exist in our industry in the beginning, now occupies a crucial place in the strategies of companies and individuals. Today it is likely to spend at least as many dollars on it as it is on listing promotions. Print in its various forms in newspapers and magazines, as well as on billboards and bus stops, can create memorable images to promote a company, broker, or team. This has become the primary benefit of print media for real estate agencies today: creating awareness and visibility for our companies and our agents.
The buyers also have their own agents
Every shopper is now searching online the same way they combed the classifieds. The big difference is that online listings contain much more detailed information, including prices and addresses. Still, most buyers feel more secure when they are represented by a buyer's agent. Typically, these buying agents then make appointments to view the properties – both those recommended by them and those found online by buyers. Most sales today involve two rather than one agent like they did in the 1980s. It's better for everyone; Each side now has an expert representative to advise them.
Why public visibility is important
The basic rhetoric of real estate ads, whether in print or online, has largely remained the same. As always, beautiful photos and good copies are attracting interest. The biggest differences between marketing then and now are two things: the aggregators and the branding. Zillow and Realtor.com both use our offers to attract customers to their websites, where they can either be offered additional services or be bought back from us. One of the few protections for agents is personal branding. In our increasingly brand-conscious world, it is more important than ever to create public visibility. It enables agents to build a network of referral businesses large enough to be less dependent on the aggregators.
The next decade is likely to see additional changes in the way real estate and real estate agents are sold to the public. As agents, we always try to stay ahead of the curve.