Real estate update: Charleston growth in 2021, the pandemic, and an ongoing eviction crisis | Real Estate
You are viewing The Post and Courier's weekly real estate newsletter. Get the latest transactional and breaking news on development, construction, home sales and commercials in your inbox every Saturday.
The Charleston area is set to continue growing in 2021, but pandemic clouds are forecast, according to economists
The future is difficult to predict, and it is even more difficult when you have very little historical context to compare with an event like a pandemic.
That's pretty much the conclusion of the College of Charleston economist Frank Hefner's assessment of what to expect in the commercial real estate market in the new year.
He said Charleston will continue to grow as people keep moving to the area and bringing wealth, new homes and new businesses, but he kept a close eye on a solid forecast.
"The main topic is uncertainty with question marks everywhere," Hefner told a group of commercial real estate experts in December. "Anyone who thinks they can make a reasonable prognosis has reached the limits of their expectations."
Read more about Hefner's growth forecast for 2021 here.
By the numbers
2: The number of million dollar home sales recently completed in the Upstate state
2,970: Number of South Carolina small businesses and nonprofits that will receive $ 65 million in emergency grants as of January
Get the most of Post and Courier real estate news handpicked and delivered to your inbox every Saturday.
6,000,000: Number of dollars spent improving a 50 year old affordable housing complex in Colombia
This week in real estate
+ Tourism trends for 2021: Rising short term rents, rescheduled weddings, and forecasts for Charleston tourism
+ Real estate prices rise: US home prices rose the most in more than 6 years as a pandemic-induced spending spree drove the number of available homes to record lows.
+ Historic houses: The Alhambra Hall in Mount Pleasant is one of 38 objects the city could call historic buildings in the old village.
Why SC's only major attempt to resolve the North Charleston clearance crisis is not enough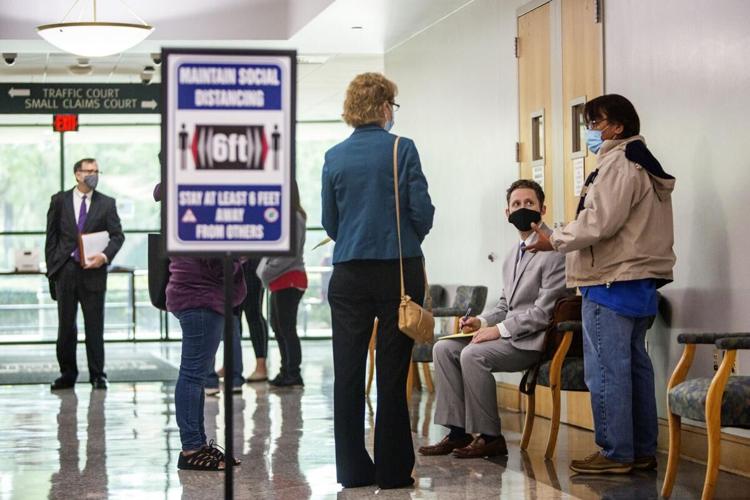 At its best, the South Carolina First Housing Court exposed poor bookkeeping, handled illegal fees, and called landlords who fail to meet tenants' most basic needs, such as renting a car. B. Heat in winter. In those moments the lawyers stopped the evictions and won concessions for their clients.
Most days, this court, which began hearing cases in October 2019, reveals that the root of the Charleston area clearance crisis is simple: money. And it emphasizes that legal representation alone cannot overcome excessive rent or an out-of-control balance. The vast majority of cases that ended up in court in the first year had to do with rent, a postal and courier analysis of the court records revealed.
North Charleston has the worst eviction rate in the country – and a pandemic only made those problems clearer.
Read more in this research by reporter Thad Moore.
Has a friend forwarded this email to you? Subscribe here.
Would like more? Read all the newsletters from Post and Kurier here.
To reach Warren L. Wise at 843-937-5524. Follow him on Twitter @warrenlancewise.