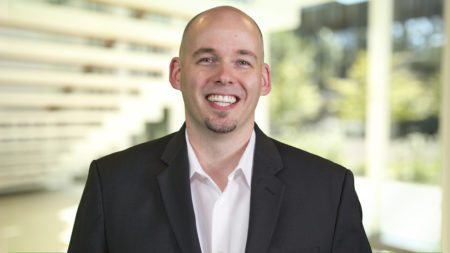 Realogy Prioritizes Training With Appointment Of Former Keller Williams Chief Learning Officer To New Learning Center
The central theses
Realogy has appointed former Keller Williams' Chief Learning Officer to lead its new learning institute.
Bryon Ellington will be responsible for strengthening learning and development resources at NRT's own brokers and the Realogy Franchise Group brands.
Keller Williams was just named the industry's leading training organization by Training magazine.
Realogy Holdings this week unveiled a new integrated learning institute for its leading real estate franchise brands and NRT, the company's own brokerage business.
The new learning center of excellence will be operated under the direction of former Keller Williams Chief Learning Officer, Bryon Ellington, who has been named Realogy's senior vice president of learning.
The journey to the reallogy
Ellington joins Realogy after holding various leadership roles at Keller Williams Realty.
Prior to being Chief Learning Officer since 2014, he was COO at Keller Williams Worldwide and previously Chief Products Officer at Keller Williams Realty. He has been with the company since 2002.
At Realogy, Ellington will lead efforts to integrate and strengthen the learning and development resources of NRT's own brokers and the Realogy Franchise Group's brands, which include Better Homes and Gardens Real Estate, Century 21, Coldwell Banker, ERA and Sotheby's International Realty .
What is the learning institute?
John Peyton, President / COO of the Realogy Franchise Group, who joined Starwood Hotels & Resorts Worldwide in September 2016, said, "One of the exciting things about Realogy for me, coming from an outside industry, is training and developing talent there there are some core competencies and competencies that agents need. The learning institute will build that base and then the secret sauce will make it brand specific. "
The learning center will be a collaboration with the brands – an integrated process – he added. New Jersey-based Ellington will also be attending Realogy Ascend: The Executive Leadership Experience for a year, he said.
The RFG president said Realogy was looking for someone inside and outside the industry to run the learning center.
Ellington, who was named Training Magazine's Emerging Training Leader in 2016, said it was exciting to partner with the Realogy brands who have made such an impact in the industry and to build a greater value proposition for the formidable franchisee.
His prediction for agent training challenges in the next few years?
"Over the past 10 years we've seen the growth of the idea of ​​real estate as a business rather than a sales career, and also the impact of technology on the broker and agent side. I don't see any of these trends going away – what we need to do over the next 10 years is focus on great workouts to accommodate that, "he said.
The new SVP of Learning added, "After 15 years at Keller Williams, I think training is about teaching agents the skills and helping them put those skills into action.
"If it fails, there is simply a transfer of knowledge. You need action and accountability, "he said.
Keller Williams has recognized the industry's leading training organization
Keller Williams has now been named the industry's leading training organization by Training Magazine, the business magazine for learning and development professionals.
The ranking of the top 125 training courses includes benchmarking statistics such as total training budget, number of training hours per employee program, and the detailed formal programs.
Commenting on the # 1 ranking, Chris Heller, CEO of Keller Williams, said: "This is an exciting time in education and technology. A decade from now, the way consumers find and buy homes will be barely recognizable today.
"Our success in keeping our agents at the forefront of this development, helping them differentiate themselves in their local markets and delivering an exceptional customer experience depends on how well we train our employees," said Heller.
Email Gill South.