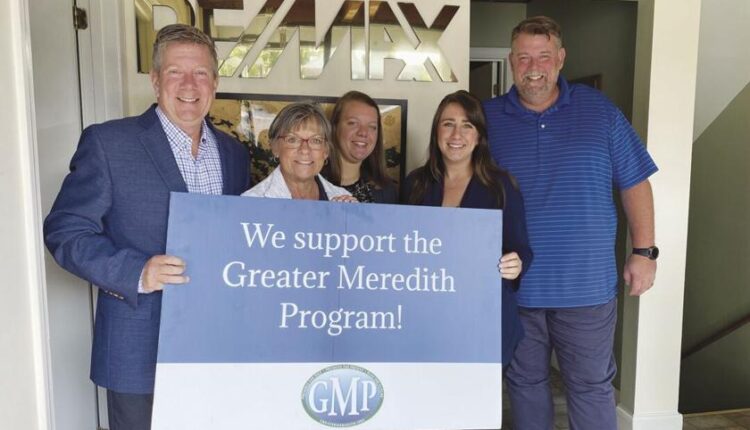 Remax Bayside supports the Greater Meredith Program's Career Partnership Program | Columns
MEREDITH – Remax Bayside, owned and operated by Chris Kelly, is following in the footsteps of Meredith companies that support the Greater Meredith Program by donating a percentage of their sales. They join Overhead Door Options and Mill Falls at the Lake who also make regular contributions based on their performance.
Remax Bayside has made its quarterly donations to the award-winning Career Partnership Program, a private partnership between GMP and the Inter-Lakes School District that gives students the opportunity to explore future careers through job shadowing and internships. Julia Velie, the program director, works closely with the students and local businesses to make the connections and provide professional support.
Chris Kelly comments, "RE / MAX Bayside loves the Greater Meredith Program. We recognize GMP as a program made up of like-minded people who volunteer their time, treasure, and talents to make Meredith a better place, one project at a time. Meredith is lucky enough to have the GMP. "