The properties selling for $1 million in Sydney, Brisbane and Melbourne
Gone are the days when a seven-figure budget guaranteed you a great home in the suburb of your choice.
Since Sydney's median house price is already over $ 1 million and the other capitals – Melbourne in particular – are catching up, a seven-figure sum is no longer as high as it used to be.
Rapidly rising prices mean that what you can expect on a budget this size changes almost weekly, with homes advertised for $ 1 million often selling well beyond that.
This is what a $ 1 million home looks like in Australia's largest cities.
SYDNEY
With the median Greater Sydney home price soaring to over $ 1.2 million in the last quarter based on domain data, it's no surprise that a detached home in the inner or middle ring suburbs is out of the question.
Nick Simitzis of Belle Property Randwick sold a two-bedroom apartment ahead of auction last week after more than 80 groups – mostly first-time buyers – inspected the unit. The suburb has an average unit price of $ 1,012,500.
The property, with a suggested price of $ 950,000, was sold to a first-time buyer Thursday for $ 1 million. Records show it was last sold for $ 695,000 in 2013.
"For around $ 1 million, you can buy a two-bedroom apartment, maybe even a one-bedroom unit in a more modern building," Simitzis said.
6/1 Ethel Street, Randwick NSW 2031
In the past few weeks, two-bedroom, one-bathroom units with no parking space in Bondi and Fairlight on the northern beaches have also sold for $ 1 million. And a one-bedroom unit with no parking in the inner-city suburb of Potts Point wasn't far from destination and sold for $ 950,000.
Buyers spent $ 1 million on a two-bedroom townhouse in the small suburb of Wareemba to the inner west and the same amount on a three-bedroom home in Riverwood, southwest of the city, which was described as a delight for renovators.
In Marsden Park, more than 50 kilometers from the central business district, a new five-bedroom, three-bathroom home was sold to a first-time buyer couple on Friday. Sales of $ 1 million were well above the suburb's average home price of $ 780,000 last year.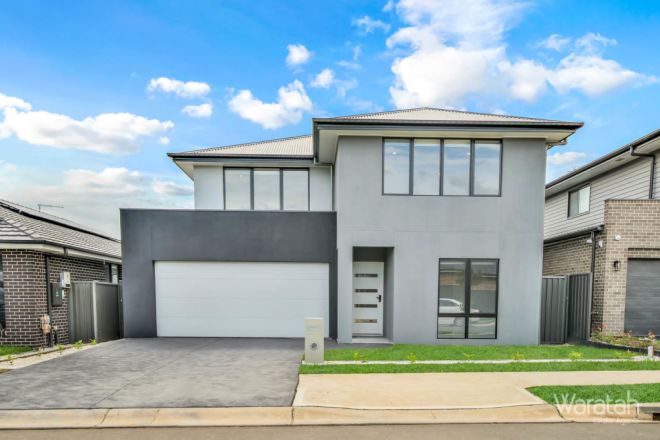 44 Albatross Avenue, Marsden Park NSW 2765
Sales agent Amarjeet Singh, from Waratah Estate Agents said similar sized properties in the area could start from $ 900,000, but the finishes had raised the price to $ 1 million.
"$ 1 million for this is now widespread. Even first-time buyers are jumping off the $ 900,000 market because they can't get much for less," he said.
MELBOURNE
In Melbourne – where the median home price is $ 963,073 – buyers recently bought three-bedroom, one-bathroom homes on a budget of $ 1 million in the Reservoir to the north of the city and Ashwood to the east of the city. A three bedroom villa in Caulfield North sold for $ 1 million.
In Doncaster East, about 12 miles northeast of Melbourne's central business district, a three-bedroom, two-bathroom townhouse was auctioned for $ 1 million on Saturday after five bidders were drawn.
The bid on the 186-square-foot block, advertised with a price guide of $ 850,000 to $ 935,000, opened at $ 860,000 and steadily rose to $ 999,000. At that point it came to a standstill.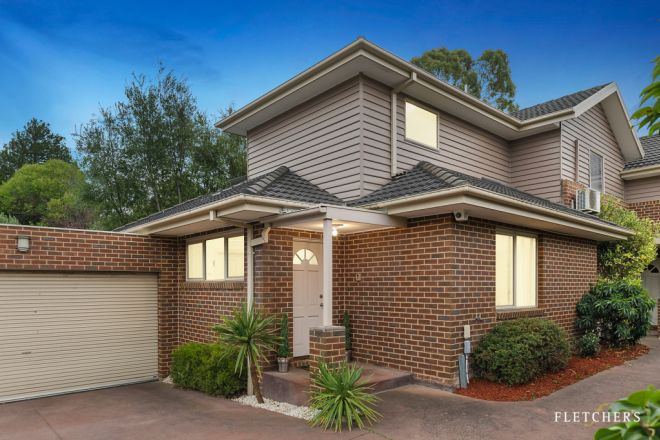 2/1 Greendale Road, Doncaster East VIC 3109
It was only after the property was declared in the market that a buyer offered an additional $ 1,000, which raised the price to $ 1 million – with the home being sold for $ 20,000 over reserve.
Jack Zhang of Fletcher's Manningham said the young first-time buyer family who bought the home didn't want to spend more than $ 1 million as they wanted to qualify for a stamp tax rebate.
Mr. Zhang said the market is changing very quickly, especially for homes, making it difficult for both buyers and realtors to keep up with price increases.
For $ 1 million, buyers could expect to buy a townhouse or three-bedroom unit in the area, Zhang said, but "there is almost no chance of buying a detached house."
A seven-digit top-floor two-bedroom, two-bathroom apartment in St. Kilda sold for $ 999,500 earlier this month.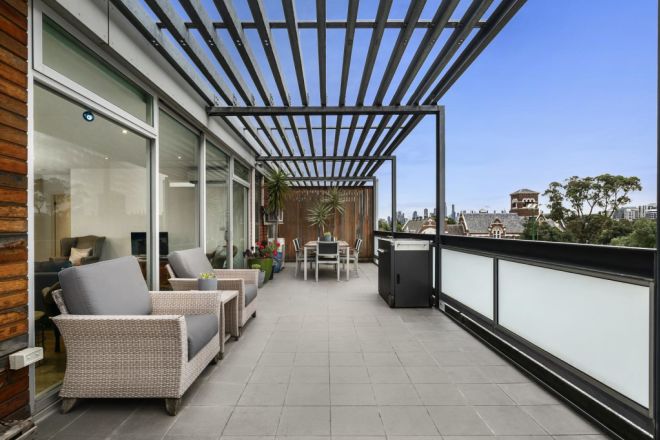 47/64 Fitzroy Street, St. Kilda VIC 3182
BRISBANE
With an average home price of $ 616,387, Brisbane is offering a lot more cash to buyers fortunate enough to be on a seven-figure budget.
Recent sales for around $ 1 million include a three-bedroom home with wraparound porch in the affluent suburb of Paddington and a three-bedroom apartment in Redcliffe overlooking Moreton Bay northeast of Brisbane.
In Norman Park, which has an average home price of $ 932,500, a four-bedroom, two-bathroom Queenslander recently sold for $ 990,000.
Space Property South Brisbane sales agent Warren Walsh said the property on a 221-square-foot block attracted the interest of a mix of downsizers, couples, and a few families. He said the house was like a mix of a house and townhouse because of the small block size.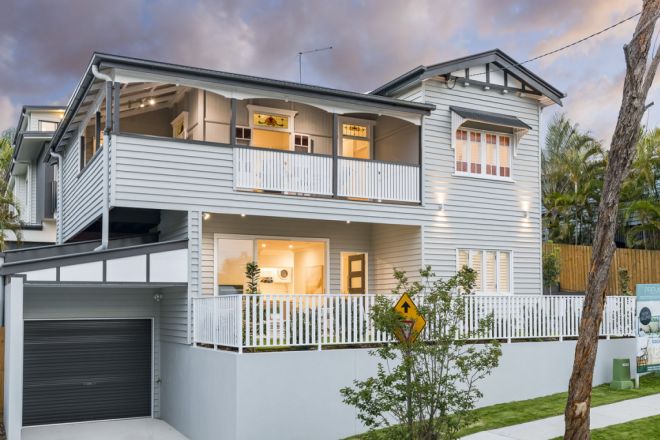 99 Thackeray Street, Norman Park QLD 4170
A few suburbs in Wakerley recently moved into a five-bedroom, two-bathroom home after being bought by a local family for $ 1 million in December.
Sales agent Todd Gerhardt, of ReMax Advantage sold the property off-market after showing two buyers through the property on a 603-square-foot block, and said it would likely raise more than $ 1 million if it hit the market now.
He noted that on a budget of $ 1 million, house hunters could typically get a one-story four- or five-bedroom home with a swimming pool.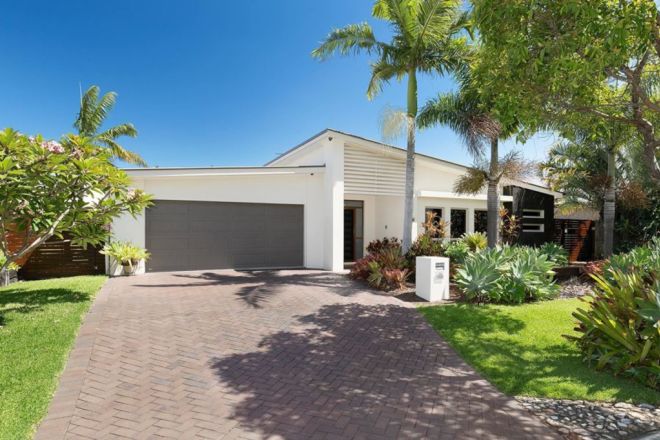 52 Red Gum Crescent, Wakerley QLD 4154