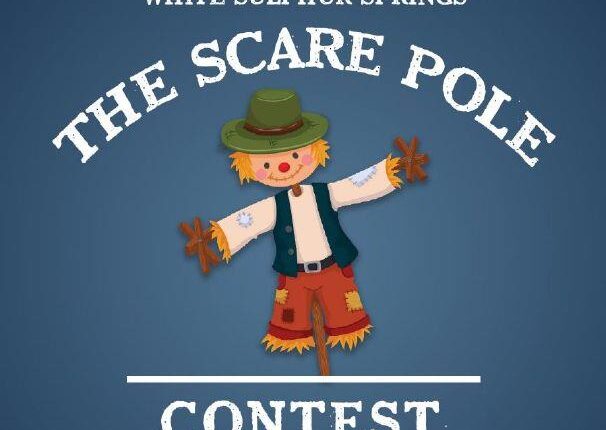 White Sulphur Springs Scare Pole Contest
The White Sulfur Springs Scare Pole Contest
Contest starts on October 6th – evaluation on October 20th
The three winners will be awarded on October 21st. The decoration needs to be tasteful and family oriented with an autumn or Halloween theme. Poles can be decorated by families, businesses, or organizations. Ends November 6th. To participate, call 304-536-0333.
COMPETITION RULES:
1) The competition runs from October 6th to November 6th
2) Judging on October 20th (judges only need to be present)
3) The winners will be announced on the third Thursday, October 21st
4) Decorations need to be tasteful and family oriented with a fall or Halloween theme.
5) Poles can be adorned by families, businesses or organizations.
6) Poles should also wear a sign indicating who decorated them.
7) The poles should be cleaned on or shortly after November 6th.
Sponsored by Remax Lifestyle Realty. Alinda Perrine, Realtor. Visit lifestylerealtywv.com.