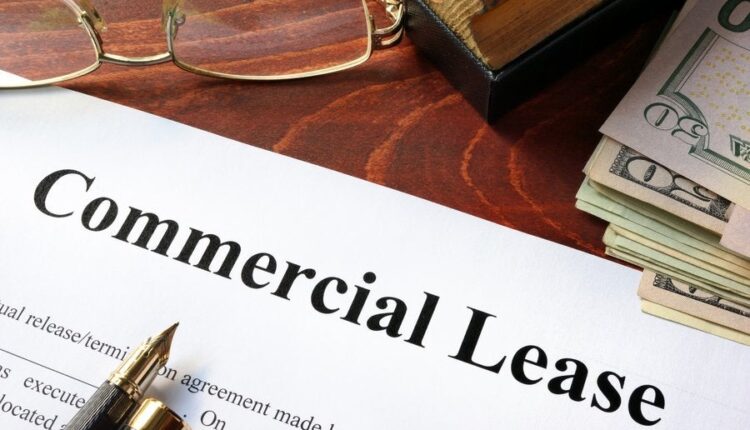 Why Commercial Real Estate? 11 Reasons to Invest
There are many ways to invest in real estate. You can turn houses around; Rent real estate; Purchase of real estate stocks, real estate investment trusts (REITs) and ETFs; or even participate in crowdfunded deals.
Another great option worth seeing? That would be Commercial Real Estate (CRE): a high risk, high return asset class that encompasses a whole range of property types that you probably haven't even invested in.
Are you interested in commercial real estate investments? Here's what you need to know.
What are commercial properties?
What exactly is a commercial property? In the simplest case, it is any property that is supposed to make money. It can encompass all of the major categories you are likely to expect – retail stores, office buildings, industrial warehouses, restaurants, and so on – as well as more specialized properties such as storage rooms, hotels, casinos, and even healthcare facilities.
Why invest in commercial real estate?
Whether you have a long career in residential real estate or have never invested in real estate, CRE can be a smart place to put your money. But why commercial real estate? Here are 11 reasons you should consider this for your real estate portfolio.
1. High income potential
The biggest reason to invest in commercial real estate is simply the potential. Commercial buildings have higher rents and prices and thus a higher potential return. Instead of making a few hundred dollars a month from a rental home, you could make thousands, tens of thousands, or even more by choosing the right properties.
These increased margins could even help you grow your portfolio faster (if you choose to invest them in new real estate while the funds are dying).
2. Tax benefits
There are also tax benefits associated with commercial real estate investments. First, you have a depreciation which allows you to deduct part of the value of your property from your taxable income every year. For many investors, this significantly reduces the overall tax burden.
You can also avoid capital gains taxes if you eventually sell your property thanks to 1031 exchanges. All you need to do is "trade" those profits for another property or asset when you do. (There are nuances here, so speak to a tax advisor before using this strategy.)
3. Less competition
Residential real estate is incredibly competitive – right now – which has been driving prices higher for some time. In contrast, CRE sees the opposite trend. The dollar volume for commercial real estate in the US was 57% lower in the third quarter of 2020 year over year. Hence, it should now be easier to find a commercial property – especially when compared to other assets on the market.
4. Lots of investment opportunities
Commercial real estate investment opportunities determine the scope: you can invest in a full-fledged mall or high-rise office building, or keep it small and invest those dollars in a single warehouse, industrial warehouse, or just a condominium community. There is a lot of flexibility in both what to invest in and where to do it.
5. Less sales
If your into the residential real estate world, this is likely to amaze you. In contrast to apartments and single-family houses, commercial properties are generally not operated with one-year leases. Instead, most tenants sign at least three-year contracts. This reduces sales (and the hassle and costs involved) and also helps ensure stable cash flow for your business.
6. Further help with the maintenance (and improvement) of your property
In the case of commercial real estate, the maintenance, upkeep and improvement is generally not your responsibility. On the one hand, many work with triple net leases. This puts the majority of real estate-related expenses on the shoulders of tenants – for example taxes, insurance, maintenance and even ancillary costs.
Additionally, most tenants tend to invest more in property maintenance than your regular apartment tenant. Since they are a company and are likely to be trying to market to their own customers, they will be more committed to keeping the building in good shape. You can even make some improvements to the space that will add to your property value over time.
7. Less problematic tenants
Tired of dealing with tenants who just don't pay or who leave the place in ruins after their lease expires? Sick of tenant disputes and tenant complaints? With commercial real estate, things are usually a little more professional.
Since you're working with business owners – those with reputations to protect and dollars on the line – they tend to be more cautious about both working with landlords and following the rules. This results in much less effort for the investor / owner.
8. More outside of business hours
Don't confuse my words here: CRE requires a lot of work. But how many hours do you get calls from tenants or go to the property? They are much more limited than in the residential world.
In the commercial sector, the majority of your tenants work on your typical 9 to 5 schedule. This usually means more "free time" in the sense that you are away from your phone and can no longer talk hours a day.
9. A more diverse portfolio
If you're already heavily invested in residential real estate, CRE can be a smart way to diversify your portfolio. As 2020 taught us, you never know what will happen – with the economy or in the world. So, spreading your investments across different assets is one of the smartest steps you can take in the long run.
10. Good business may be in sight
COVID-19 didn't bring much positive news to the world, but there could only be a silver lining for future CRE investors. Thanks to more stringent work-from-home regulations and the macroeconomic downturn, interest in some sectors of commercial real estate decreased in 2020.
The decline has resulted in CRE prices falling somewhat, at least in some sectors. According to the RCA CPPI: US October 2020 summary report, US commercial property prices rose at an annual rate of 1.4% from September 2019 to 2020, a noticeable slowdown from the mid-single-digit growth rate in 2018 and 2019 for homes and industrial real estate actually rose (up 6.7% and 7.4% compared to the previous year), real estate in the retail and office building sector recorded price declines (5.3% and 1.5% respectively). Depending on how long the pandemic extends, these prices could continue to fall in weaker sectors.
11. It's proven
After all, CRE is simply a proven and worthwhile investment. Just look at billionaires like Warren Buffett, Stephen Ross, Donald Bren, and of course, President Donald Trump. Countless mega-wealthy investors have made fortunes in commercial real estate and continue to do so.
Are you considering investing in commercial real estate?
If you decide to invest in CRE, you should work with an experienced commercial real estate agent. You should also contact a local real estate attorney for advice.
Do you need more help as a commercial real estate investor? Read our recommendations for CRE books now, as well as our guide to the fundamentals of investing in commercial real estate.