Large development planned on Maple Street in Summerville near Nexton Parkway interchange | Real Estate
You are viewing The Post and Courier's weekly real estate newsletter. Get the latest transactional and breaking news on development, construction, home sales and commercials in your inbox every Saturday.
Mount Pleasant investors are buying multiple lots for a proposed mixed-use project
SUMMERVILLE – A pair of Mount Pleasant real estate investors paid nearly $ 10 million for approximately 70 acres along North Maple Street and Old Dairy Road in Summerville, where a mixed-use commercial and residential development is planned near the new Nexton Parkway Interchange on Interstate 26.
Thomas Massey of SUP Real Estate and business partner Jason Ray, through a subsidiary called CVEA Summerville I LLC, have bought four different plots in the region from different landowners since September 2020. They also have nearly 3 hectares under contract. The initials CVEA stand for the first letters of each of Ray's four children.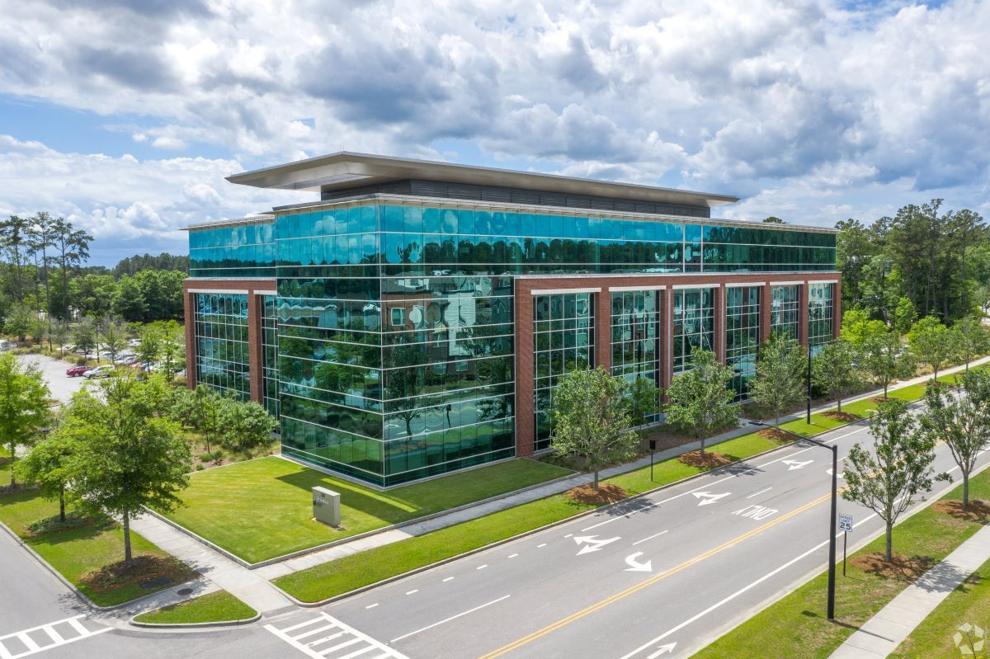 The property is just within the Dorchester County line. Last year, just over 50 acres were added to the city under a mixed-use classification that allows for a variety of structures, including retail, offices, single-family homes and apartments.
Commercial real estate company NAI Charleston recently represented the seller of a 21 acre property that was incorporated into the city in 2014 and will be included in the master's planned development. This section spans Maple Street and is bordered to the east by the Robyn Wynn subdivision.
The property is at the beginning of the four lanes of Maple Street leading to Interstate 26 and investors intend to see proper development.
"We're trying to do something nice and don't have mall after mall," said Massey.
As soon as the entire property has been acquired, a development plan for commercial buildings along the street and a mixture of residential uses will be presented to the city for review in the spring.
Ray said he has been putting the project together since 2018 and, with Massey's help, started purchasing the packages last fall.
He said land contract negotiations had taken a while and then the coronavirus reset the project as well, but he and Massey are now ready to move forward.
Ray said the project will be put together on site, which means he and Massey have a vested interest in making sure it tastes great.
"Our priority is to get things right and to listen to people," said Ray. "I have a feeling that if we start there, everyone wins in the end. … We won't just develop it and leave town."
The next step is to do the engineering for the water, sewage and drainage before the project goes to the city's Design Review Board for review.
Would you like to receive this newsletter in your inbox every Saturday? Sign up for free.
The Morris office and retail development is under construction on Morrison Drive north of Ravenel Bridge. A smaller two-story structure (not shown) with office and retail space will be built to the left of the building off Brigade Street. Rendering / The Middleton Group
The $ 50 million office and retail complex is beginning to rise in the upper peninsula
Get the most of Post and Courier real estate news handpicked and delivered to your inbox every Saturday.
The Morris, a 115,000-square-foot complex with a three-story main building, two-story structure, and five-story parking deck, is expected to be completed on Morrison Drive in late spring 2022.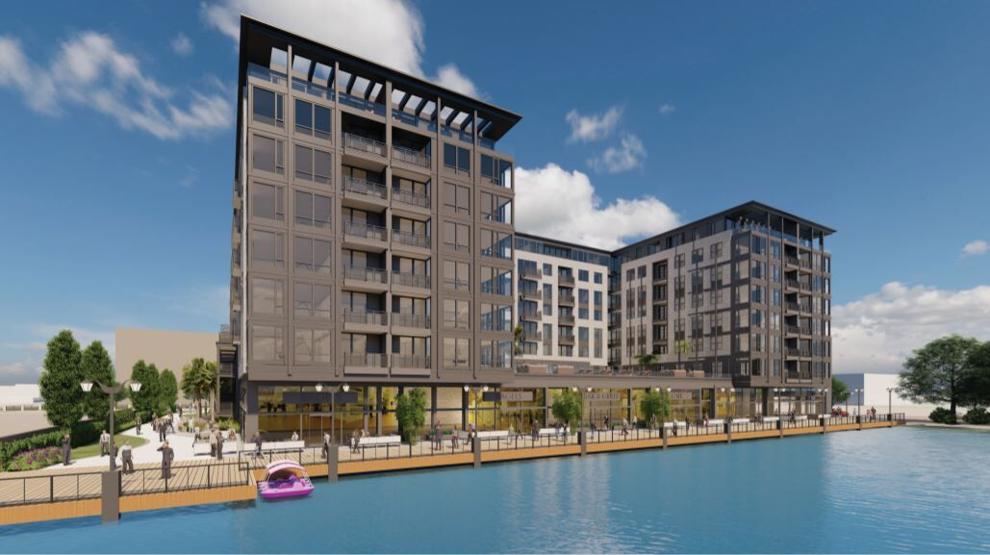 An eight-story residential development with 325 units and front and rear retail stores is proposed for 295 Calhoun St., adjacent to Alberta Sottile Long Lake on the Charleston Peninsula. Rendering / DCS design
An eight-story, 325-unit apartment project with retail space on the ground floor and two pools is being proposed for 295 Calhoun St., across from Charleston's medical district.
By the numbers
48.4: Millions of dollars have been paid for the new five-story office building in Portside near Ravenel Bridge in Mount Pleasant.
2.105: Square footage of the new Chipotle Mexican Grill soon to open in West Ashley.
37,000: Square footage of the former Stone Mart in West Ashley where a new national retailer will open a second store in Charleston.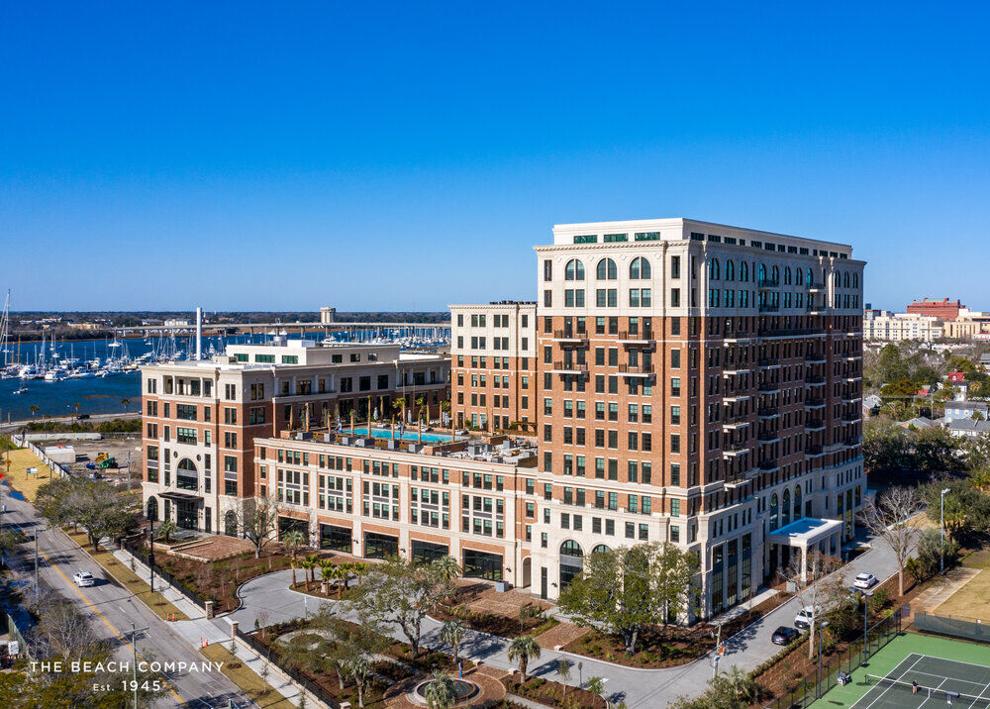 This week in real estate
+ Tenant relief: The ban on evictions is a lifeline during a pandemic, but financial aid is lagging behind.
+ Limitation of development: Mount Pleasant is adding new restrictions on building density and height, a move many believe will further expand the area and drive people out of the market.
+ Dusty Dollars: The popular History Channel show "American Pickers" returns to South Carolina and wants to see the old things people hid in barns and sheds.
Rare Moorish style building saved from demolition for new life in Charleston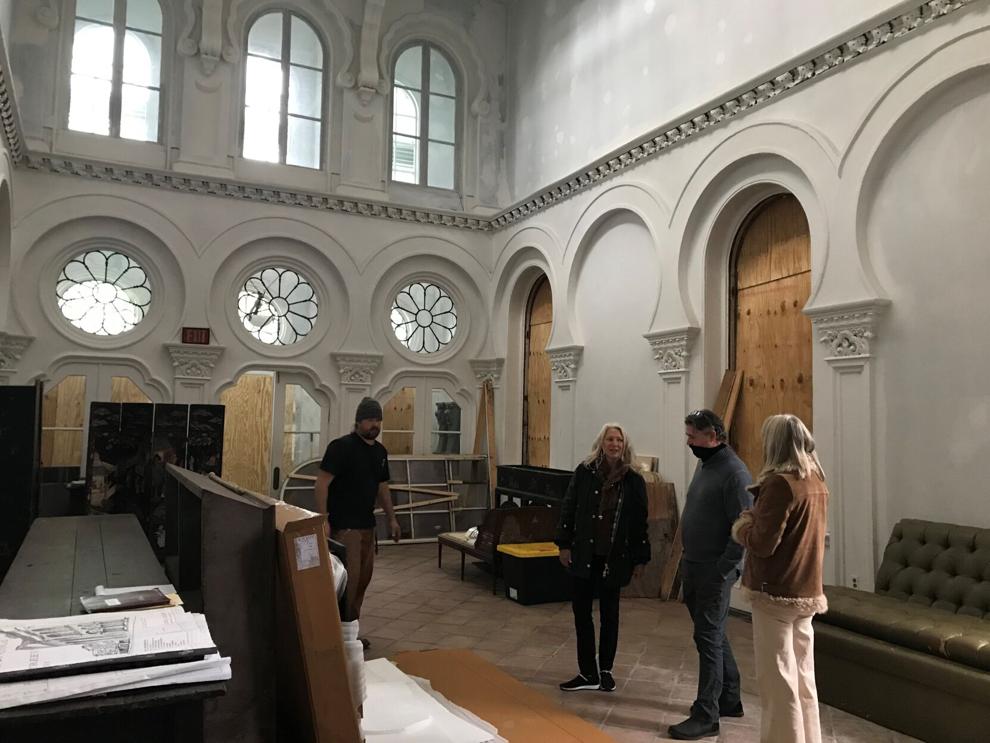 Donna Moeckel (second from left), owner of the pre-Civil War Moorish-style building at 141 East Bay St., speaks to contractors in the vacant building she wants to turn into a private event space. Warren L. Wise / staff
The two-story building, which was built between 1853 and 1854 and once housed a bank, law firm, and more recently a restaurant and bar on downtown 141 East Bay St., is being converted into a new event space.
Has a friend forwarded this email to you? Subscribe here.
Would like more? Read all the newsletters from Post and Kurier here.
To reach Warren L. Wise at 843-937-5524. Follow him on Twitter @warrenlancewise.