Real Estate Syndication – An Introduction • Benzinga
Want to jump straight to the best? Diversyfund is definitely the best real estate investing platform for most people.
Want to learn more about how to passively invest in real estate through real estate syndication? Keep reading to learn the basics of this investment strategy and how to get started.
Suppose your real estate investment portfolio solely consists of single-family homes. In that case, you might have considered, at one point, an investment opportunity in a multifamily real estate deal or a commercial real estate transaction. However, if you want to invest in larger, better properties with a positive cash flow but lack the capital or experience, you should consider a real estate syndication deal.
What is Real Estate Syndication
We're all well aware that real estate investing requires money. To be successful, you must also possess the necessary knowledge, negotiating power, experience, and connections. It is unusual for a single person to have all of these assets, which makes it easier for an individual investor to benefit from a real estate syndication deal, which resolves these issues. 
Thus, a real estate syndicate could be an excellent solution if your network is exhausted, but you still want to expand your real estate portfolio and aim for a rental income with positive cash flow. 
In a commercial real estate syndication deal, a group of investors creates a real estate fund to finance a large-scale real estate project through an overarching sponsor or sophisticated investor, a process also known as equity participation. Then, after looking up the investment's private placement memorandum (a document given to prospective investors that details an investment and discloses information about it), the individual investor contributes money to the real estate project and receives payment according to the terms of the agreement.
As a result, investors will not have to worry about day-to-day project planning, cash flow management, employees, staffing, property management, exit strategy or any of the project's more complicated aspects. 
Instead, the sophisticated investor handles all of the project's actual work, while passive investors will earn a return on their investment. In a nutshell, syndication makes commercial real estate, multifamily real estate, and other types of properties more accessible to individual investors. 
Asset syndication can take many forms. Essentially anything can be syndicated, forming, for instance, multifamily syndication, apartment, office building syndication, retail and strip center syndication, etc. However, real estate syndications who are operators of the asset class or investment typically focus on just one niche.
Real Estate Syndication Structure
If you utilize a limited liability company (LLC) as the deal sponsor of the syndication investment, it will be manager-managed with a 'manager' and 'members' as passive investors. Optionally, you could use a Limited Partnership with a general partner (GP) of the management class and limited partners (LPs) as the passive investor class.
The real estate sponsor will need an agreement between management and income property investors to govern how the company will operate. Based on the investment property type, be it a single-family home or a multifamily property, that company agreement will define management and investor rights and duties and how each participant will receive their part.
Manager
The manager usually uses a separate LLC because the real estate syndication structure and company may suffer if something happens to them. The manager doesn't retain any ownership or voting rights in the syndication structure; however, they receive money for their active role with a syndication fee, usually including an acquisition compensation, asset management fee, refinance payment, or disposition fee.
Members
A real estate syndication structure also has multiple classes of members, such as cash-paying investors and non-cash-paying investors. They are also known as Class A and Class B, respectively.
How Profits are Split
Sponsors are the originators of the equity syndication. The sponsors are typically the managing member if the investing entity is a limited liability company or the General Partner if the investing entity is a Limited Partnership. The managers or general partners are responsible for the operating agreement, transfer pricing, splitting the residual profit, etc.
The manager must provide technically rigorous and practical transfer pricing services (a tax and accounting practice that allows transactions in a venture with a partnership). A specialized company can also handle the process and develop a solution to how profits are split. 
A typical straight profit split method in this type of real estate partnership may be a 70/30 split, which means that 70% of profits would go to the syndication's passive investors and 30% to the general partner. So, for example, if a real estate syndication generates $200,000 in profits, the sponsor will receive 30%, or $60,000, and the remaining $140,000 will be divided among the passive investors according to the amount of equity each owns. 
Where to Find Real Estate Syndication Opportunities
Most real estate syndication deals are only introduced to a small network of investors or through word of mouth. This can make it difficult to find opportunities if you don't already have a strong network. 
The JOBS Act's unprecedented access to accredited and non-accredited investors has resulted in the proliferation of online real estate crowdfunding platforms. These platforms allow real estate syndication partners to gain exposure to a wide audience of potential investors. They also allow investors to gain access to deals they otherwise may never have heard of. 
Below are a handful of Benzinga's top picks for real estate crowdfunding platforms that specialize in various types of investments. 
Minimum Investment
$10,000
Get started
securely through EquityMultiple's
website
Minimum Investment
$10,000
1 Minute Review
EquityMultiple makes real estate investing simple, accessible and transparent.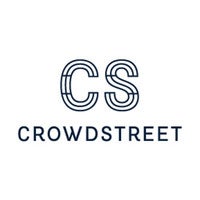 Minimum Investment
$25,000
Get started
securely through CrowdStreet's
website
Minimum Investment
$25,000
1 Minute Review
CrowdStreet is a commercial real estate investing platform where people can invest directly in commercial projects. Unlike a brokerage firm, CrowdStreet isn't a middleman. Instead, the platform acts as a marketplace where investors can pick and choose the best deals for their time horizon and strategy.
Available investments range from family living spaces to office buildings to storage facilities and investors can sign up for a free membership. Your investment options are limited to what's live on the Marketplace and you'll need capital to build a diverse real estate portfolio. Only accredited investors can access deals through CrowdStreet.
Best For
Investors looking for diversification away from stocks
Real estate investors interested in new opportunities
Accredited investors with lots of capital at their disposal
Pros
Unique opportunities available
Makes real estate accessible and understandable
Investors can devote capital to both debt and equity offerings
Offers quality education materials and answers to FAQs
Cons
Real estate is highly illiquid
Most properties require a minimum $25,000 investment
You're limited to what's on the CrowdStreet Marketplace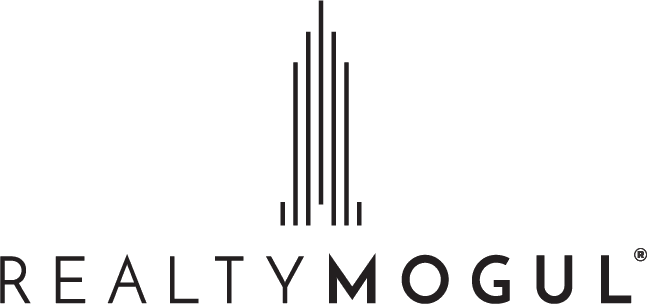 Minimum Investment
$5,000
Fees
Vary based on investment type
get started
securely through Realty Mogul's
website
Minimum Investment
$5,000
Fees
Vary based on investment type
1 Minute Review
This unique online platform enables investors to handle the entire commercial real estate investing process right from their RealtyMogul dashboard. With rigorously vetted property listings, expertly managed REITs, and a commitment to providing top-notch service and support to its members, RealtyMogul makes commercial real estate accessible to everyday investors.
Best For
Newer accredited investors who want access to pre-vetted properties
Non-accredited investors seeking consistent cash flow from well-managed REITs
Experienced real estate investors who want access to deal-specific information that allows them to perform their own due diligence more easily.
Pros
Do everything from finding the investment property through to signing the legal documents and monitoring your portfolio, all in one platform.
All properties are pre-vetted through RealtyMogul's transparent and rigorous due diligence process.
Investment minimums as low as $5,000
Keep track of investments with regular updates posted directly to your dashboard
Automated investing
Cons
Individual property marketplace is only open to accredited investors
Does not offer portfolio management

Minimum Investment
$15k – $25k
Fees
0.75% and 1% per year based on asset value
Get started
securely through Acre Trader's
website
Minimum Investment
$15k – $25k
Fees
0.75% and 1% per year based on asset value
1 Minute Review
AcreTrader is an investing platform that makes it easy to buy shares of U.S. farmland and earn passive income, starting in just minutes online. The platform features actual parcels of farmland where investors can choose offerings to participate in based on their investment preferences.

Farm types range from Midwest Row Crop Farms to California Almond Orchards, but you don't need to be an agriculture expert to get started. They have a very thorough underwriting process to vet the offerings, and present information in an easy-to-understand offering page on their website where you can get started with as little as $10k and 10 minutes.
Best For
Investors looking for diversification away from stocks and other traditional assets
Real estate investors interested in new opportunities
Accredited investors with multi-year investment horizons
Pros
Real, uncorrelated asset class with a history of consistently strong returns
Highly qualified team with best-in-class underwriting practices
The platform has some of the lowest fees that you'll find in real estate investing
Cons
Investment minimums are typically $10,000+
Only open to accredited investors at this time
1 Minute Review
Groundfloor is open to non-accredited investors and private individuals looking for active real estate alternative investment. Groundfloor has great volume with more than 10 investments. 
Individuals with small portfolios will also like the low $10 minimum and 0 investor fees. However, most of the loans are given to house flippers, and there is a risk of borrowers defaulting on their loans. 
Best For
Non-accredited investors: It is a good option for non-accredited investors who want to invest in an individual capacity.
Private investors with small portfolios: Groundfloor charges a relatively small premium of $10, which private investors with small portfolios find attractive.
Active-investors: Groundfloor is also ideal for investors who want to actively maintain and control their real estate portfolio.
Pros
Charges the lowest minimums in the industry
0 investor fees
Open to non-accredited investors
Cons
Offers no bankruptcy protection
High rate of an uncured default
Many loans are for judicial-only states

Fees
1% asset management fee
Get Started
securely through Arrived Homes's
website
Fees
1% asset management fee
1 Minute Review
Arrived Homes is the latest player in the real estate investment industry. Differing from many of their counterparts, Arrived provides investment opportunities in the single-family homes, with a minimum investment of just $100.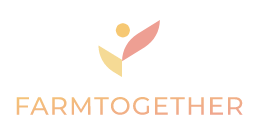 Minimum Investment
$10,000
Fees
1% of your total investment + 1% per year in asset management fees
Get started
securely through FarmTogether's
website
Minimum Investment
$10,000
Fees
1% of your total investment + 1% per year in asset management fees
1 Minute Review
FarmTogether is a crowdfunding investment platform that allows you to pool money with other investors for agricultural opportunities. FarmTogether does have strict requirements for who can and cannot invest on the platform. 
FarmTogether's platform is new and offers limited educational offerings. It doesn't currently offer a mobile app, and it requires higher-than-average account minimums. However, as a newer platform, FarmTogether has potential that shouldn't be ignored,  especially if you're a higher-value investor looking for novel ways to invest directly in farmland real estate. 
Best For
Investors who want to invest in farmland real estate
Long-term investors who don't mind investing in illiquid assets
Investors with a net worth of at least $1 million
Pros
Can invest directly in agricultural real estate
Can combine your investments with other investors for larger returns
Offers an easy-to-use platform that's simple enough for total beginners
Cons
Higher-than-average minimum investments when compared to standard brokerage platforms
No mobile app currently available
Educational offerings are limited
Real Estate Syndication Frequently Asked Questions
Is Real Estate Syndication Profitable?
Real estate syndication can be extremely profitable when investing in the right deals. It's important to conduct thorough due diligence on the project as well as the sponsor to ensure the offering's financial projections are realistic and the project is likely to hit its target returns. 
How Much Money Do I Need to Invest in a Real Estate Syndication?
The minimum investment required to invest in a real estate syndication varies depending on the sponsor, the project or the platform used to raise money. However, the minimum investment typically ranges from $25,000 to $100,000. 
DiversyFund accelerates your wealth creation by reinvesting cash flows from the properties — the DiversyFund Growth REIT is a public non-traded REIT designed to build wealth by investing in multifamily real estate and intends to build wealth over an approximate 5-year timeline. You don't have to be an accredited investor to invest in Diversyfund. Open a Diversyfund account today.