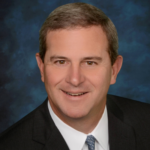 Significant Leadership Changes Announced Across Several Commercial Real Estate Firms
The commercial real estate industry in Dallas-Fort Worth has seen a lot of activity in the past few weeks – but I'm not talking about business deals and transactions.
Earlier this week, it was announced that 30-year-old industry veteran Ran Holman was stepping down from Cushman & Wakefield to oversee Newmark's growing presence in Dallas-Fort Worth, Houston, Austin, San Antonio and other markets (read here click) More). The news was followed by the sudden departure of Steve Everbach from Colliers International and the appointment of former CBRE manager Daniel Taylor as executive managing director and market leader of the Colliers Dallas office (click here to read more).
Messages continued to fill my inbox with important hires and promotions at several companies including Trammell Crow Co., Stream Realty Partners, CBRE, and JLL – to name a few.
Trey Smith, Lauren Napper and Ward Eastman recently joined CBREAdvisory and transaction services group based in Dallas. Specifically, Smith will serve as executive vice president and Napper and Eastman serve as senior vice president.
The team most recently worked together in the Cushman & Wakefield office in Dallas. The three previously transacted for an extensive list of clients and property assignments and will now focus on developing leasing and value creation strategies for CBRE's clients and their properties.
Mike Lafitte, Trammell Crow Co.
Trammell Crow Co. has promoted three positions of his own to the C-Suite. Mike Lafitte will serve as the CEO of Trammell Crow in addition to his current role as global CEO for real estate investments at Trammell Crow's parent company, the CBRE Group.
Matt Khourie, Trammell Crow Co.
Matt Khourie, the company's current CEO, will become Chief Investment Officer, real estate investments, reporting directly to Lafitte. He will focus on the allocation of CBRE's equity to direct property investments and funds, as well as property investment related initiatives. Khourie will also serve as chief investment officer currently held by Trammel Crow Co.'s CIO Craig Cheney when Cheney retires next April.
Lafitte and Khourie will adopt their new titles in early 2021.
Adam Weers, Trammell Crow Co.
Adam Weers, currently a principal in the Trammell Crow Washington DC office, will be promoted to COO in April when his current COO, Mike Duffy, retires. Weers has been with Trammel Crow for nine years. He will report to Lafitte and oversee Marketing, Communications, Human Resources, Legal & Risk Management, and Digital & Technology in his new role. He will also manage the Trammell Crow Company's investment approval and executive committee processes.
Kristin Millington, partner at Stream Realty
Stream real estate partner hired Kristin Millington as vice president for the Dallas office. Millington will focus on leasing and marketing a three million square foot portfolio of office properties.
Prior to joining Stream, Millington served at Crow Holdings Capital, most recently as director of the company's retail fund, where she was responsible for the acquisitions of retail strip centers in the Midwest, Texas and the surrounding states. Prior to that, she worked in the company's portfolio management group.
Millington received bachelor's and master's degrees from the University of Oklahoma.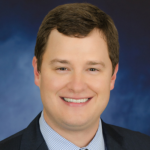 Austin Barret, CBRE
Austin Barrett has joined JLLThe Dallas Healthcare brokerage team. In his new role, Barrett will be responsible for marketing and renting medical offices.
Barrett brings more than a decade of experience providing real estate services to physicians and healthcare systems to the new role, and has helped facilitate over 200 healthcare lease transactions with lease values ​​in excess of $ 200 million. Most recently, Barrett was with the CBRE Health Services Group.
Barrett received his bachelor's and master's degrees from Southern Methodist University.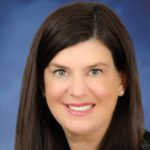 Amy Nott, JLL
JLL also hired Amy Nott as vice president for the retail team.
Nott has more than two decades of commercial real estate experience advising national and regional retailers on their expansions in the Southwest and West. She has extensive experience in looking after property users and owners, in leasing, in sales and acquisitions and in advising.
Nott received a bachelor's degree from Southern Methodist University.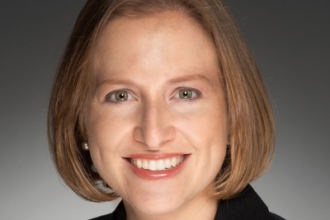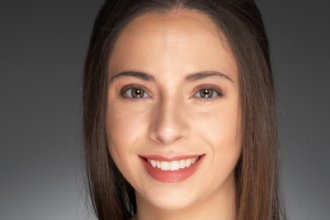 From left: Amanda Harrier and Amanda Greiner, Greater Association of Fort Worth Realtors
The Greater Association of Fort Worth Realtors has hired Amanda Harrier and Andrea Greiner as Director of Events and Communications as well as Member Specialists.
Harrier, who was previously a communications and project manager at Fort Worth's Near Southside, will be responsible for event planning and communication with members, and will keep members updated on industry news, education, networking opportunities, member benefits and association events.
Grenier will be responsible for all member operations, including fees and database maintenance.
Harrier earned a bachelor's degree in journalism from Texas A&M University.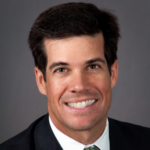 Jeff Schweitzer, Rosemont twins
Gemini Rosemont Commercial Real Estate has hired Jeff Schweitzer as an asset manager.
Schweitzer becomes be responsible for nine of the company's assets in Texas, combined nearly two million square feet of commercial space, and three assets in Baton Rouge and Shreveport, Louisiana and Raleigh-Durham, North Carolina. He will also create and oversee asset management strategies for each property and manage relationships with third party leasing and management teams in five markets.
Prior to joining Gemini Rosemont, Schweitzer worked for KeyBank as an asset manager for commercial mortgage-backed services, where he was responsible for regional shopping centers and office properties with a total area of ​​over three million square meters. Schweitzer was also Senior Vice President at Stream Realty Partners for nearly 15 years, serving as a transaction specialist. After all, Schweitzer has previously liquidated more than 40 properties while C-III Capital Partners offers a total of more than 10 million square feet of office, industrial and retail products valued at over $ 750 million.
Schweitzer received a bachelor's degree from Princeton University.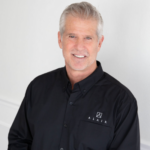 Mike Scarlett, Alair
Mike Scarlett recently obtained franchise rights in Frisco, Texas and is now called A cave Frisco, a construction management franchise. Scarlett, the founder of Scarlett Signature Homes, is the third franchisee to join the Alair Dallas-Fort Worth team.
Scarlett has been under construction for 30 years and has built and remodeled high-end homes across North Texas for more than 17 years. He specializes in home building, remodeling and commercial construction. He also has extensive experience in green building, including installing solar panels, geothermal heating and air, and spray foam insulation.
Scarlett received an associate's degree from San Diego State University.
James Eastham, Talley Riggins Construction
Talley Riggins Construction Group has promoted James Eastham to Director of Operations, a new role for the company. Eastham previously served as a project manager.
"Since James joined our company in October 2019, he has led our lean construction initiatives, which have been instrumental in growing our business," said Doug Talley, CEO of Talley Riggins Construction Group.
Prior to joining Talley Riggins, Eastham was Head of Development at UEB Builders and served as Vice President of Construction Operations at Skiles Group.
Scott Ferguson, Westmount
Westmount Realty Capital has hired Scott Ferguson as senior director, multi-family acquisitions. He will lead the company's acquisition efforts in Texas.
Ferguson has more than two decades of experience in the acquisition, disposal, and asset management of apartment buildings. Prior to joining Westmount, Ferguson was vice president of acquisitions and asset management for GFI Capital Resources Group, where he was responsible for the procurement, underwriting, due diligence and closing of multi-family homes valued at $ 178 million. Prior to joining GFI Capital, Ferguson held senior acquisition roles at Milestone Group and Archon Group.
He received his bachelor's degree from the University of Texas at Austin and an MBA from the University of North Texas.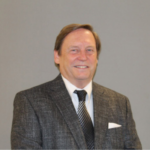 John Hood, Suffolk
Suffolk hired John B. Hood as vice president of his Dallas office. As VP, Hood will develop strategies to expand the company's network and build local customer relationships.
Hood's experience spans multiple sectors including healthcare, industrial, sports, apartment buildings, government, corporate offices, aviation, and hospitality. He recently developed health and industrial projects with the University of Texas MD Anderson Cancer Center and SYSCO Corporation. He also held project management and executive management positions at Clayco, Manhattan and JLL.