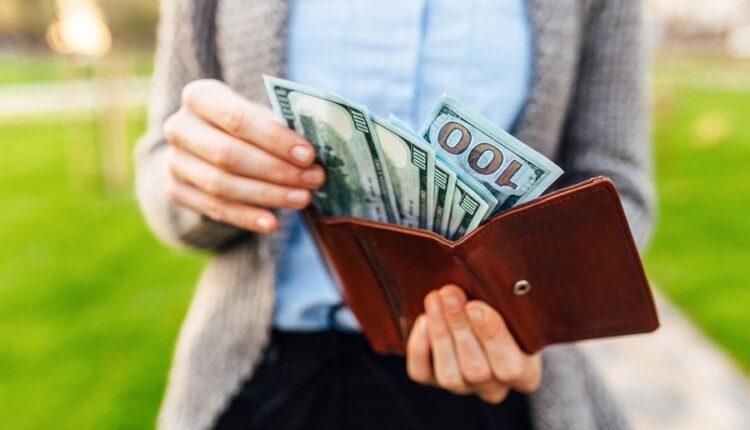 5 Smart Ways Real Estate Investors Can Use the Second Stimulus Check
Congress eventually approved a second stimulus package, and many Americans have already received it. While the checks account for only half of the benefits seen in March last year ($ 600 versus $ 1,200 per person), they are still helpful. And when you have loved ones, you can expect even more from your bank account.
For real estate investors, these funds can provide a much-needed boost as the new year begins. Use them to improve your short term rent, add the value of your next flip, or even decrease your mortgage debt if you have them.
Not sure how to best use your stimulus check? Here are five smart strategies to consider.
Do you have a 15 or 30 year mortgage on one of your rental properties? Do you still have a mortgage on your own primary residence? You can use your stimulus money to make an extra payment (or two) on your loan.
You'd be surprised what a difference just a few extra payments can make. On a 30 year loan of $ 200,000 at 3% interest, an additional payment of $ 1,000 will save you nearly $ 1,500 in long-term interest. It would also cut your repayment period by three months.
2. Update your short term rental – and make it more COVID-19 friendly
If you are renting out for the short term, consider using your money to upgrade the property. Add an extra bed or two (maybe a bunk bed) and adjust your nightly rate accordingly. You can also install a deck or fire pit for after-hours entertainment, or upgrade the locks and thermostat to smart versions.
Another option? Make the house more COVID-19 friendly. Nowadays, many people travel to leave the confines of their homes and simply change their landscape. You still isolate but do it elsewhere. For these reasons, they want properties that have everything: a clean, hygienic and comfortable environment; great spaces for cooking, eating and sleeping; and entertainment for all ages – smart TVs, game systems, board games, etc.
You should also increase your Wi-Fi speed if you haven't already. Since many travelers work remotely, they need reliable and fast connections to have a satisfying experience.
3. Add another makeover to your next flip
In the middle of a flip? Use the funds to make the house even more marketable. Add a home office and install soundproofing for those remote workers, upgrade the sinks to touchless taps, or add a backyard deck or patio (wood is best according to Remodeling's cost-benefit report).
Just make sure you choose the projects carefully (some can actually detract from the value of your home) and don't upgrade the home excessively. You want it to look great, but it should also match the other properties in the neighborhood. Otherwise, you have a very difficult sale on your hands.
4. Invest more in marketing – or just more help
It can also be wise to spend money on marketing. Use the money on direct mail and secure some pre-foreclosure deals in your neighborhood or invest a few dollars in Facebook (NASDAQ: FB) and Google (NASDAQ: togetL) advertising to get more leads.
You can also use the funds for small outsourcing. Contact a property manager, hire an accountant, or just find a virtual assistant who can help you with overflow tasks. Freeing up your own time can help you be more productive and successful in the long run.
5. Use it for a new investment
If you want to expand your portfolio this year, use the stimulus money for that. Use it on a down payment or closing cost of a new property, or use the funds on real estate stocks, buying a real estate investment trust (REIT) or a crowdfunded business.
There are dozens of ways to invest in real estate, and a nice infusion of cash – even just $ 600 – could help get one of them to get a foot in the door.
The final result
These stimulus checks don't seem like much, but when used properly they can help you grow your business – and profits – in the New Year.
Still not sure where to put the money? Here are 10 strategies for investing in real estate.