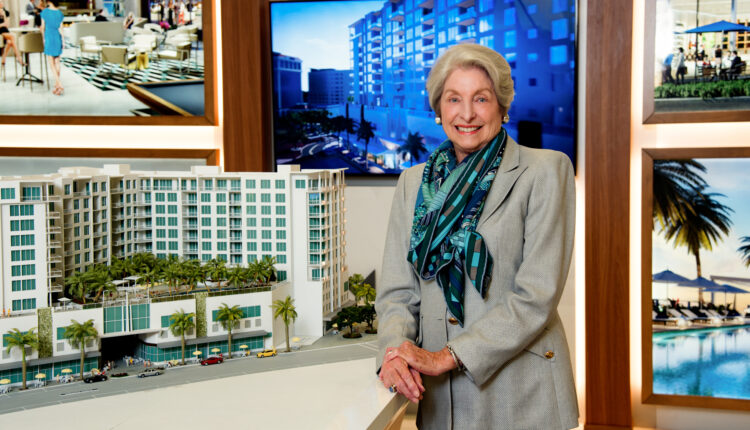 Area real estate firm closes $3.49 billion in sales in 2020 | Business Observer
SARASOTA – Michael Saunders & Co. had an annual sales volume of $ 3.49 billion in 2020 with a market share of 24.12% in the luxury market and 12.38% in the total market with all prices.
After a strong start into 2020, the residential real estate market came to an abrupt halt due to the pandemic and protection orders. It saw a robust rebound later in the year, according to a press release.
Michael Saunders & Co. from Sarasota has opened a one-year anniversary celebration for the 45th anniversary of the real estate service on the Gulf Coast of Florida. Nearly 700 agents and 200 support staff recently gathered virtually for the company's annual meeting.
"When Michael Saunders & Company opened in 1976, I couldn't have predicted how our company would develop, but I knew the importance of investing in people," said Michael Saunders, founder and CEO, in a statement. "Our success in 2020 is a testament to our people and the core values ​​we share – integrity, mutual profitability, excellence and communication. Today we celebrate those values ​​that have benefited us and that show the trust we have built among everyone involved over the forty-five years. "
In the first year, Michael Saunders & Co. closed sales of $ 11 million. In the ninth year, sales exceeded $ 100 million. By 14, the company had grossed more than $ 1 billion, closing just over $ 3 billion in 2005 at the height of the housing bubble, the press release said. Today, the company beat the 2005 record with record sales of $ 3.49 billion.
The company's philanthropic arm, the MSC Foundation, recently reported its largest grant distribution since its inception in 2011 – $ 66,500 to local organizations providing shelter, livelihood, education and a path to self-sufficiency. The MSC Foundation expects to hit the $ 1 million benchmark later this year after giving more than $ 957,000 to over 200 local organizations.
Michael Saunders & Co. has a network of 24 real estate agencies. The company has international brokerage partnerships with leading real estate companies in the world, Luxury Portfolio International and Mayfair International Realty. The company's real estate services include mortgage, condominium, insurance and relocation services, a new home and condominium sales division, and a commercial real estate division.