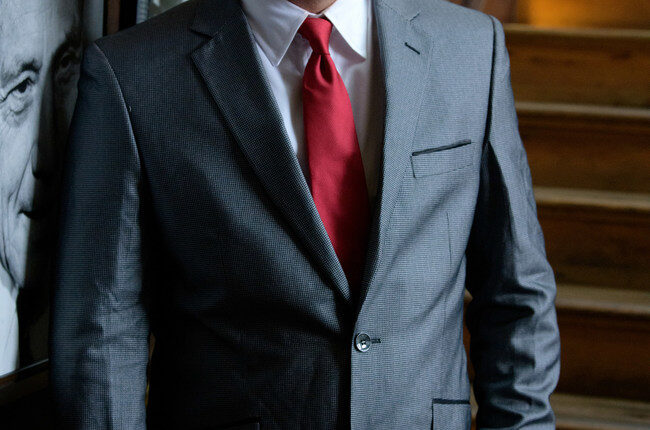 Celebrated Real Estate Developer Caleb Walsh Announces Contract to Purchase Major Multifamily Unit in Tampa
TAMPA, Fla., March 1, 2021 / PRNewswire / – Caleb Walsh (https://urbanbayhousingfund.com/) officially announced that he has entered into a sales agreement St. Moritz, a collection of two bedroom townhouses in a central location near the coast in the Tampa Region. With a variety of amenities, St. Moritz stands for affordable living space with a feeling of luxury in a growing urban area. Caleb Walsh is the Director of Urban Bay Housing Fund and has been named one of the Top 100 People in Real Estate by Top 100 Magazine. The Urban Bay Housing Fund is a nationally recognized leader specializing in the development and management of multi-family and commercial real estate in the United States
Caleb Walsh Director of the Urban Bay Housing Fund
St. Moritz in Tampa, Florida.
"We are very excited to announce this purchase," said Walsh. "It is an ongoing commitment by the Urban Bay Housing Fund to develop residential real estate investment opportunities that our investors can be proud of Florida, directed by the region's economy and, ironically, by its continued growth. Put simply, while the area is booming with opportunities, most middle-class people cannot afford to live there. This is a complex topic, partly concerned with population growth – the state adds nearly 400,000 new people annually – as well as the rising cost of Florida Real estate; In addition, the balance between income and expenditure and the constant need for housing by workers – many of whom simply cannot afford to buy a home – compound the problem. Fortunately, like high quality apartment buildings St. Moritz offer a comprehensive solution to most of these problems, especially in a thriving community like Tampa. "
St. Moritz: The best kept secret in Tampa
Everyone St. Moritz The townhouse is a fully modern two bedroom living area with all the amenities of a beautiful apartment building including: fully electric kitchens with dishwasher, microwave, refrigerator, pantry and breakfast bar; Washing machine and dryer; Plush carpets and ceiling fans; central air and heating; and a full balcony and terrace for each unit. In addition to the full use of the sunny location with access to schools, parks, restaurants and shopping St. Moritz features a swimming pool, modern clubhouse, fitness center, billiards room, picnic area and business center run by professional staff providing quick on-call service and property management.
about Caleb Walsh
Caleb's Multi-Family Real Estate Investment, a nationally recognized finance, development and property sales agency, began turning residential property pages in 2008. Not long after graduation $ 5 million On the deals at the time, Caleb began to observe the alarming decline in credit markets and decided to adapt to the changing economic environment by converting a variety of existing projects into rental portfolios. By 2015, Caleb almost took over $ 50 million in apartment buildings in an extension that quickly highlighted the weaknesses of property management companies. So Caleb developed a new management formula that assembled a highly skilled team of regional property managers to address these issues.
Since then, Caleb has expanded to over 150 locations with the founding of the Urban Bay Housing Fund – with interests in 10 states stretching from the southeast to the upper Midwest. His specialty is revitalizing falling rental prices by increasing both their value and their practical appeal.
About the Urban Bay Housing Fund
The Urban Bay Housing Fund group consists of highly qualified real estate specialists with diverse and differentiated expertise in all areas of the commercial real estate industry. Specializes in off-market transactions for apartment buildings and the hospitality industry as the core of its commercial acquisitions, Urban Bay buys and holds lucrative, self-managed real estate companies in key markets before they fit into the best complementary franchises – with a broad focus on real estate in the west and west Southern United States. Learn more at: www.UrbanBayHousingFund.com.
Media contact:
Thomas Maniotis ESQ, General Counsel for Urban Bay Housing Fund LLC
(561) 644-1183
[email protected]
SOURCE Urban Bay Housing Fund