NAR Announces Top Ten Commercial Real Estate Markets for 2021
At home
news

NAR announces the top ten commercial real estate markets for 2021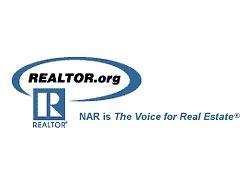 Washington, DC, March 22, 2021 – The National Association of Realtors identified the top ten commercial real estate markets for 2021.
The markets are in alphabetical order
Austin-Round Rock, Texas
Cape Coral Fort Myers, Florida
Charleston-North Charleston, South Carolina
Las Vegas Henderson Paradise, Nevada
Nashville-Davidson-Murfreesboro-Franklin, Tennessee
Phoenix-Mesa-Scottsdale, Arizona
Raleigh, North Carolina
Salt Lake City, Utah
Seattle-Tacoma-Bellevue, Washington
Tucson, Arizona
"The major commercial real estate markets, which are expected to outperform the rest of the country, are generally affordable and can attract new residents with greater flexibility to work from home," said Lawrence Yun, chief economist for NAR. "These growing markets also offer much lower office and retail rents and are therefore able to attract new and expanding businesses."
NAR selected the top ten markets after considering 25 indicators of an area's economic, demographic, residential and commercial market conditions in the multi-family, office, industrial, retail and hotel real estate sectors. Indicators included GDP growth, the unemployment rate, median household income, consumer spending, the number of store openings, population growth, home ownership, vacancy rates, building permits and rent.